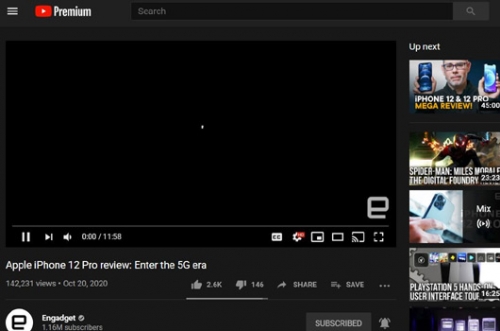 YouTube Was Down Globally and the Social Media Kept Buffering With Relatable Memes
Agencies | New York
The Daily Tribune – www.newsofbahrain.com
Thursday began on a rocky start for the YouTube bingers as the video-sharing platform faced a reported worldwide outage which prevented users from watching a video on the devices for about an hour or so.
The videos, as reported by The Verge, were stuck on an infinite loop for users while the website loaded just fine. Not just YouTube but YouTube TV and YouTube Music also faced hiccups on Thursday. A quick glance at the Down Detector indicated that more than 2 lakh users faced outage for a couple of hours.
Acknowledging that something was up with their site, YouTube (@TeamYouTube) took to Twitter to inform people that they were aware of the issue and working on it.
"If you're having trouble watching videos on YouTube right now, you're not alone – our team is aware of the issue and working on a fix. We'll follow up here with any updates."
When the users realised that their routers and YouTube app weren't actually glitching but it was a global outage of sorts-- they expressed their frustration through hilarious memes.
Fortunately, the issue was fixed soon and YouTube informed about the same on the microblogging site.
"...And we're back – we're so sorry for the interruption. This is fixed across all devices & YouTube services, thanks for being patient with us."