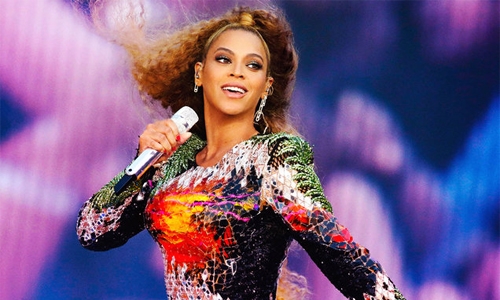 Seth Rogen jokes about singing with Beyonce, says "must be big deal for her"
Actor Seth Rogen, who is known for his hilarious responses and witty comebacks, joked about singing with Beyonce for the upcoming film 'The Long King' and said that it "must be a big deal for her."
The actor, who recently appeared at ABC's Jimmy Kimmel Live, seemed to be in a candid mood as he also joked about the fact that he was "shocked" that Disney allowed him to promote the upcoming flick, reported The Hollywood Reporter. "I could only hurt things. The movie, I think, is gonna do well.
It does not need me out here. I'm genuinely curious why they think this is anything but potentially bad for them," said the actor. Rogen shared that he brought his young nephews to the movie's premiere, which was exciting because they aren't allowed to see his other R-rated films.
In addition to Rogen's family members, Beyonce also attended the premiere. "Everyone was losing their mind," he said about the singer walking the red carpet.