Ahli, Najma stay on top of volleyball league
TDT | Manama
The Daily Tribune – www.newsofbahrain.com
Joint-leaders Al Ahli and Al Najma were both victorious in their opening games of phase two in the round-of-six of the 2022/2023 Isa bin Rashid Bahrain Volleyball League.
Both contests took place at Isa bin Rashid Arena at Isa Sports City in Riffa.
Ahli overpowered Muharraq 3-0 (25-19, 25-20, 26-24) while Najma needed to battle back from the brink of defeat to overcome Al Nasser 3-2 (25-18, 20- 25, 26-28, 25-19, 15-9). Following the two fixtures, both Ahli and Najma improved to 5-1 win-loss records.
They continue to occupy the top two spots on the league standings.
The round-of-six is being played in double round-robin format.
The top four at the end of these fixtures move on to the league's semi-finals.
Currently ranked behind Ahli and Najma are Dar Kulaib with a 4-2 win-loss mark, Muharraq and Nasser on 2-4 records following their losses, and Nabih Saleh with a winless 0-6 standing.
Dar Kulaib were also winners to open this stage, beating Nabih Saleh last night.
In Ahli's win, they swept their rivals with fine performances from across their line-up.
Spearheading their squad were Naser Anan had 21 points to spearhead the winners while Mohammed Anan added 15. Abbas Al Khabbaz contributed seven while Ali Alsairafi and Emad Salman had six apiece, while Canadian professional Jerome Cross finished with five markers.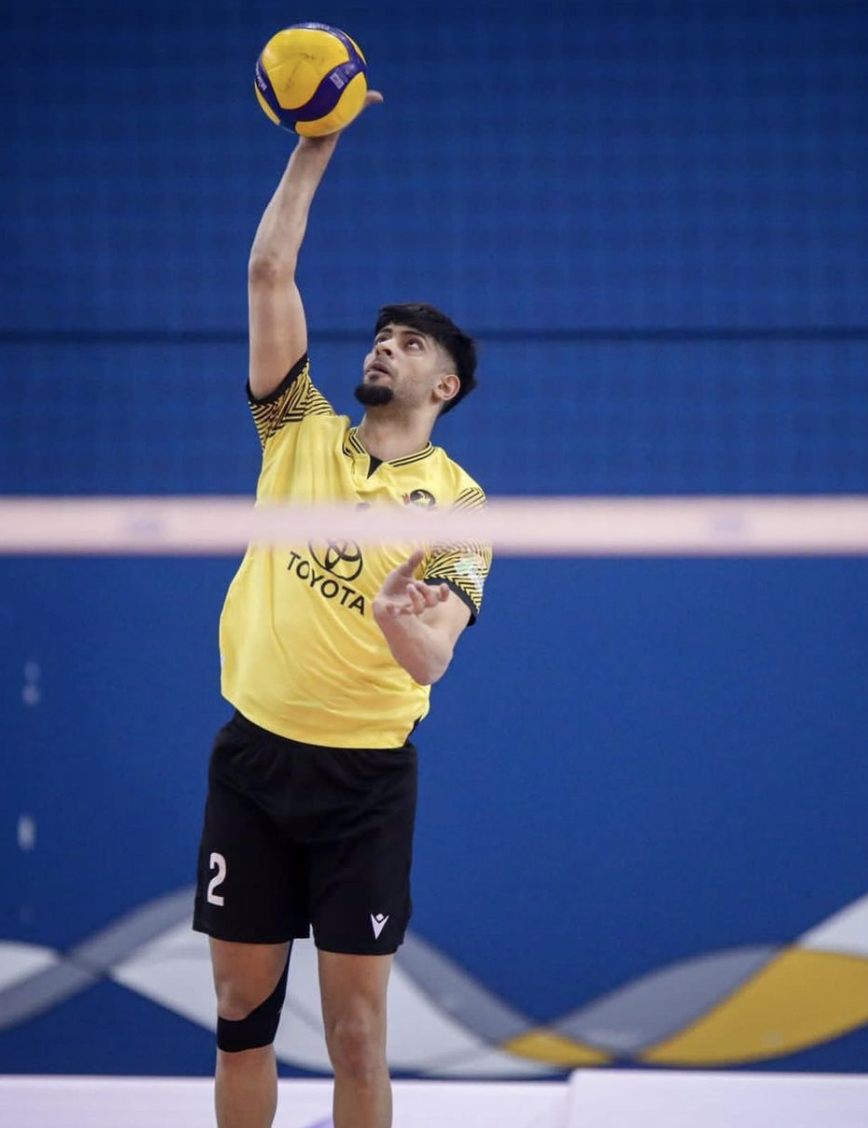 For Muharraq, Nigerian import Samuel Anthony Ogwuche was among their leading performers in the setback with 10 points, while Abbas Ehsan added eight.
Meanwhile, in Najma's win, Ali Ebrahim scored a team-high 23 points as the winners' leading scorer against Nasser.
Hassan Dhahi added 18, while Estonian professional Kevin Saar chipped in with 16 and veteran Fadhel Abbas had 14.
Nasser relied on the top players Yousef Khaled and Jassim Turki, who each had 17 points in the loss.
They were once again without their injured American professional Jeffrey Menzel. In the round-of-six contest played last night, Dar Kulaib powered past winless Nabih Saleh in straight sets.
Dar Kulaib were in control early, and although Nabih Saleh put up a fight in sets two and three, Dar Kulaib were able to close the contest out with a 3-0 (25-19, 27-25, 25-22) score line.
Leading the victors were Mohammed Yaqoob, Mahmood Abdulwahed, Ayman Isa, Ali Habib and Argentinian import Juan Barrera for Dar Kulaib; while relied on the play of Hussain Ashoor, Sayed Hashem, Jaafar Radhi and Kenyan professional Peter Camara.
It was Dar Kulaib's fourth win in six games and Nabih Saleh's sixth successive setback.