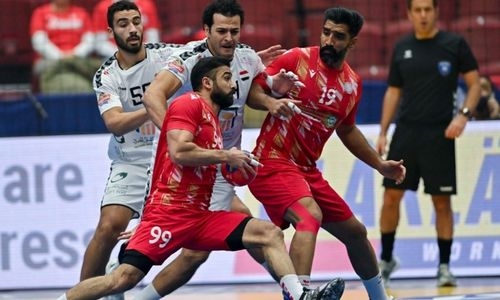 Bahrain bow to Egypt in handball worlds
TDT | Manama
The Daily Tribune – www.newsofbahrain.com
Bahrain went down fighting 22-26 to Egypt last night at the 28th International Handball Federation (IHF) Men's Handball World Championship, currently being co-hosted by Poland and Sweden.
The game was played at Malmo Arena in the Swedish city of Malmo.
It was the Bahrainis' penultimate fixture in Group IV of the tournament's main round.
The nationals were handed their second loss on the standings to go with two wins, but they have virtually been eliminated from contention for the quarter-finals.
Their fate also depends on the scores from the other divisional fixtures late last night.
Egypt claimed their fourth win and remained in first place on the Group IV table.
The Bahrainis were the heavy underdogs heading into their clash with the African giants, but put in a spirited fight late in the contest as they battled until the final buzzer.
Bahrain did well to stand toeto-toe with their rivals for the game's opening minutes and even took an 8-7 lead with a Qassim Qambar penalty shot.
But the Egyptians replied with four unanswered goals and the nationals made only one more conversion before the interval to head into the locker rooms down 9-13.
In the second half, Egypt were the aggressors and went ahead by as many as seven, including after a Mohammad Sanad effort that made it 23-16 with less than 10 minutes to play.
But Bahrain had one last push left in them and went on a furious 5-1 rally with goals from Ali Mirza, Mohammed Mirza, three straight from skipper Hussain Al Sayyad, and then another from Mohammed Mirza to get to within 21-24 with over four minutes still remaining.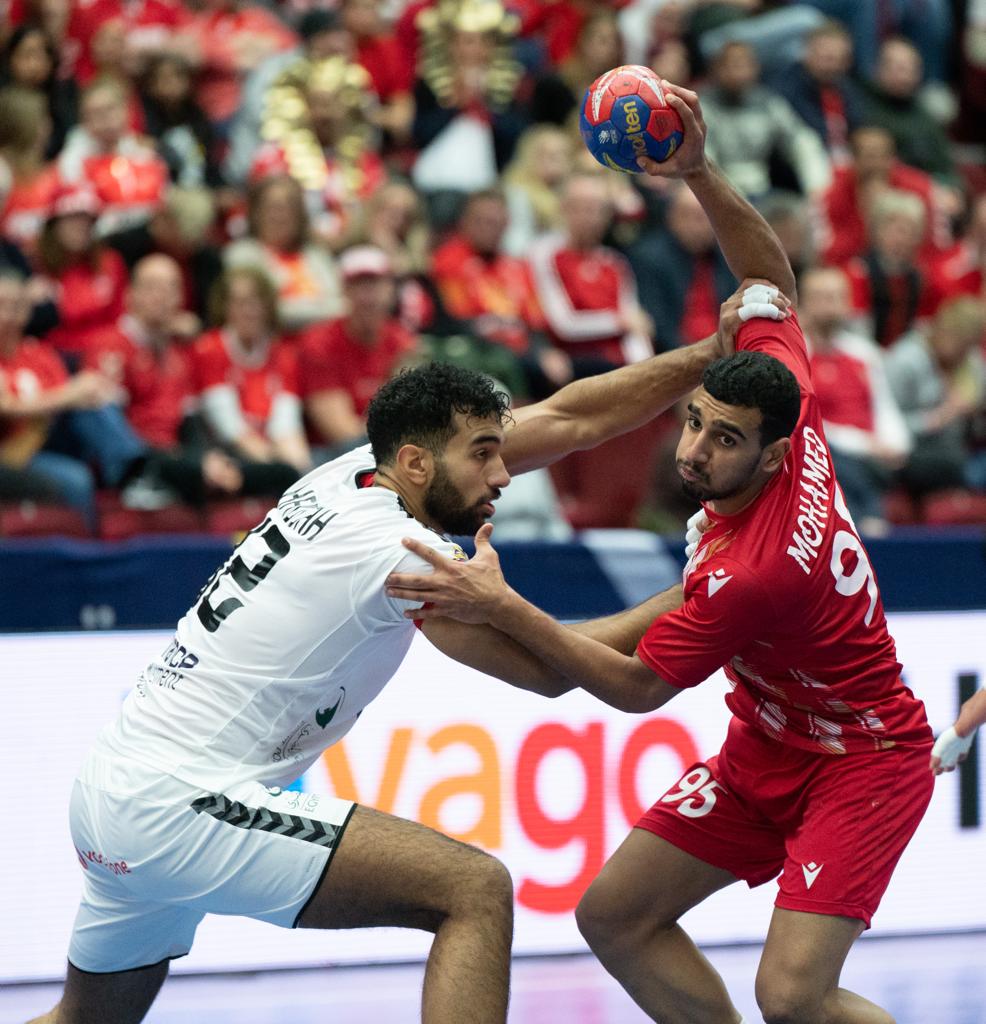 The Egyptians, however, were able to maintain their poise and a penalty shot from Sanad pegged the final score and to seal their four-goal winning margin.
Ali Mirza finished as the team's leading scorer with six goals, while Al Sayyad and Mohammed Habib Mohammed finished with four goals apiece.
Qambar contributed three goals in the loss while Ali Eid scored two.
Mohammed Mirza, Hassan Mirza and Mujtaba Alzaimoor rounded off Bahrain's scorers with a goal apiece.
Egypt's Yehia Elderaa paced their team with five goals, while Sanad, Akram Saad and Ali Mohamed all finished with four.
Goalkeeper Karim Henawy made 16 saves against the Bahrainis, which earned him the Player of the Match award.
Bahrain return to the playing court tomorrow for their final main round contest.
They will be taking on Croatia in a game scheduled for an 8pm start, Bahrain time.
The nationals are hoping to finish in the top two of Group IV to advance to the round of eight, but their chances have reduced following their loss yesterday.