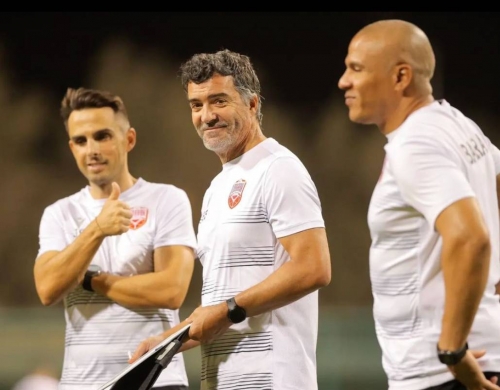 Bahrain national team depart for Bangkok camp
TDT | Manama
The Daily Tribune – www.newsofbahrain.com
Bahrain's senior men's national football team last night departed for Bangkok, where they will hold an overseas training camp over the next two weeks in preparation for their qualifying matches for the AFC Asian Cup 2023.
The team's travelling delegation is headed by Bahrain Football Association board member and competitions committee chairman Muhannad Al Ansari, and it includes team manager Abdulla Al Buainain, head coach Helio Sousa and his staff, and 24 players.
The nationals are scheduled to play three friendly matches while in Bangkok. The first is a training exercise with their Thai counterparts, whom they will face once again in an international tune-up on May 31, which will be the final day of their camp.
In addition to this, the Bahrainis will also take on Myanmar on May 27. The players called up for the camp include Abbas Ayyad, Jamal Rashed, Mohammed Abdulwahab, Ahmed Abdulla, Ahmed Bughammar, Mahdi Humaidan, Mohammed Adel, Omar Saber, Ammar Mirza, Sayed Dhiya Saeed, Sayed Shubbar Alawi, Abdulla Al Hazza, Ali Haram, Abdulaziz Al Shaikh, Abdulla Yousuf, Ammar Mohammed, Ebrahim Al Khattal, Mahdi Abduljabbar, Mahdi Abdullatif, Abdulwahab Al Malood, Amine bin Uday, Rashed Al Hooti, Sayed Mohammed Jaffar and Waleed Al Hayam.
The team currently does not include any top names from national champions Riffa and top side East Riffa, as they will be busy with their clubs competing in the group stages of this year's AFC Cup competition. The nationals are set to play in Group E of Asian Cup qualification alongside Turkmenistan, Bangladesh and Malaysia in Kuala Lumpur.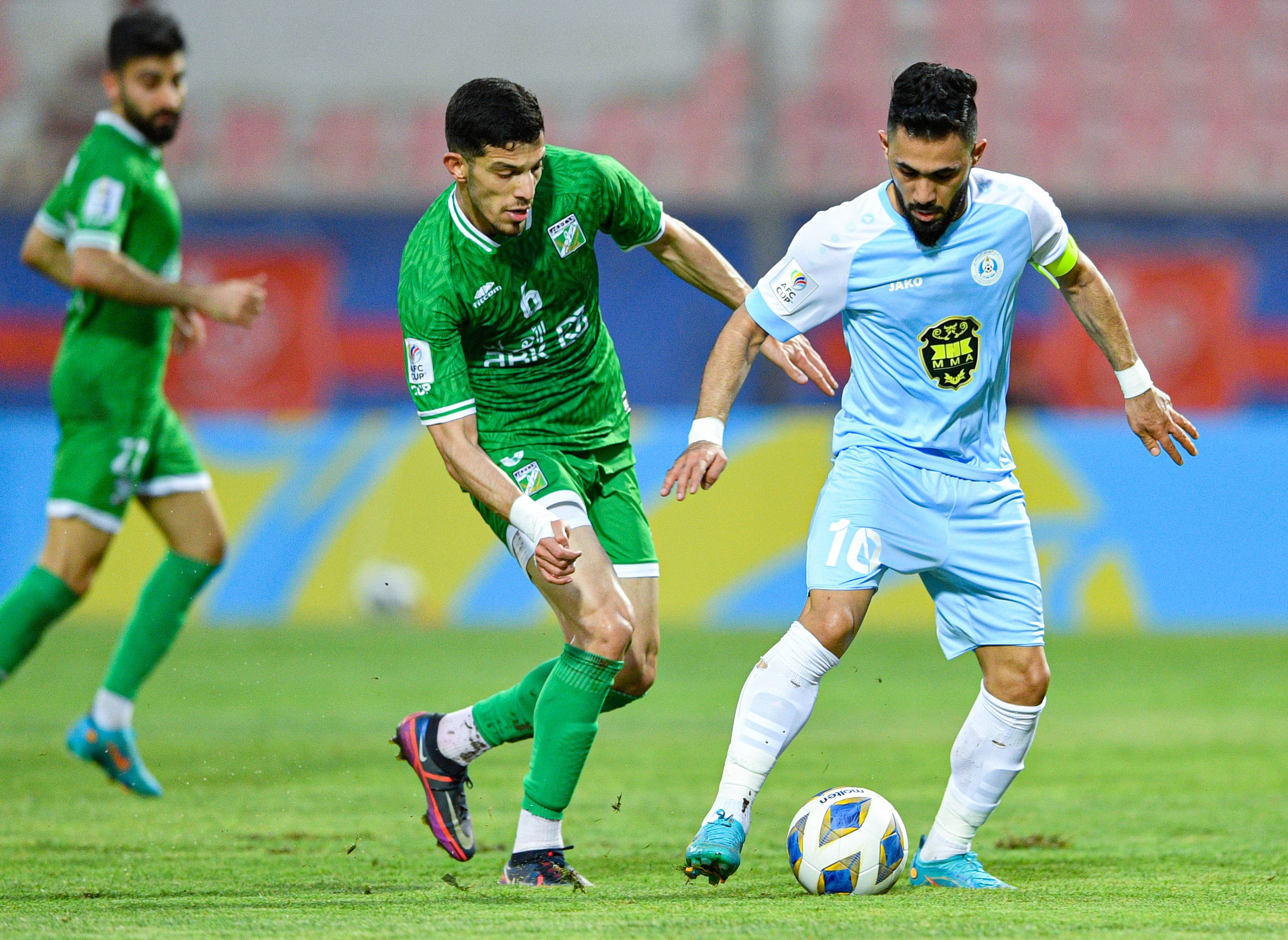 Riffa suffer tough loss against Arabi in AFC Cup
Bahrain champions Riffa were dealt a tough 2-3 defeat last night against Kuwait side Al Arabi SC in their opening match of the AFC Cup 2022.
The Bahrainis had a comfortable two-goal lead in the first half, but could not hold on to their advantage as they gave up their first on the stroke of halftime before conceding another two in the final 45-minute period.
Ali Hasan Saeed opened the scoring in the 24th minute for Riffa with a right-footed shot from outside the box to the bottom-left corner. Mohammed Jassim Marhoon provided the assist with a cross. Just 10 minutes later, Riffa had their second through Jassim Al Shaikh, who fired in from close range off a cross from Hashim Sayed Isa.
But right before half-time, their advantage was cut into half as Ali Matar scored the first goal for Arabi. Then, in the 59th minute, Ablaye Mbengue equalised for the Kuwaitis with a header from the centre of the box.
The home side then rode their momentum into finding a winner, and Badr Abdulrahman was the scorer with a left-footed effort from outside the box in the 74th minute. Riffa will look to bounce back in their next AFC Cup match on Saturday against Dhofar Club of Oman.