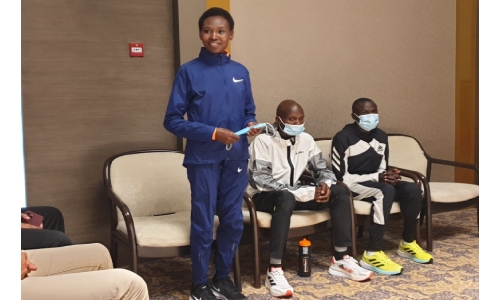 World's best set for Bahrain half-marathon
TDT | Manama
The Daily Tribune – www.newsofbahrain.com
Some of the world's leading elite athletes who will be participating in this evening's Bahrain Royal Night Half-Marathon have expressed their excitement for the event.
The run is the biggest half-marathon in the world, according to the 2019 World Athletics ranking competition, and it is being held under the patronage of His Majesty King Hamad bin Isa Al Khalifa.
As a World Athletics Label Road Race at the Label level, it is a part of the 2021 international calendar of the sport's governing body, with over 40 distance-running specialists from across the globe set to compete.
Ruth Chepngetich from Kenya, who is the current World Record holder in the half-marathon and who was the gold medallist in the women's marathon at the 2019 World Athletics Championships, is looking to make a successful return to Bahrain.
She competed in the first edition of the Kingdom's 21.1-kilometre race, which was held in March of 2019, and she finished as the runner-up. "I am very excited to run tomorrow's race in Bahrain for the second time," Ruth said yesterday during the pre-event Press conference. "I am hoping for a victory." Ruth heads into today's race with her World Record time of one hour four minutes two seconds as her personal and season's bests.
She is one of the top names in the women's field, which also includes Bahrain's very own Kalkidan Gezahegne—the Tokyo Olympics silver medallist in the women's 10,000m and the 10K World Record-holder for a road race.
Another big name in the women's field is Netsanet Gudeta of Ethiopia, who was the 2018 World Half-Marathon Champion and a former World Record-holder in the event. She also competed in Bahrain in 2019 and was the third-placer amongst the women. Bahrainis Tigest Gashaw and Bonto Edao are joining Kalkidan as hometown participants tonight in the women's run.
Meanwhile, a stacked list of world-class runners are entered in the men's race, with the likes of Philemon Kiplimo and Mathew Kimeli of Kenya taking part, alongside Amadework Walelegn of Ethiopia and seven Bahrainis, including Abraham Cheroben, Birhanu Balew, Dawit Fikadu, Zelalem Bacha, Jushua Nakeri, Abdinasir Elmi and Aweke Ayalew. Kiplimo and Kimeli are amongst the fastest competitors on the start list, based on personal bests.
Along with Bahrain's Cheroben, they are the only men's runners to have clocked times below 59 minutes in the distance, with Kiplimo's fastest mark being 58 minutes 34 seconds, Kimeli's at 58:43, and Cheroben at 58:40. "I think it is going to be a good competition," Kiplimo said. "I expect a good performance. I'm feeling good because I am coming from another race in Valencia just over one month ago, and I ran 58:34. I came here to run."
Cheroben, who was the silver-medallist at the 2018 World Half-Marathon Championships, commented: "I am running this half-marathon for the first time. I am ready for tomorrow." Also on hand at yesterday's Press conference were Bahrain Athletics Association (BAA) board member Eng Bader Nasser and BAA technical director Tahar Righi.
Tonight's Bahrain Royal Night Half-Marathon is scheduled for an 8 pm start, while there is also a five-kilometre fun run that will begin at 5.45 pm.
The start and finish will both be at the Bahrain Royal Equestrian and Endurance Village in Zallaq. A staggering first prize of U.S.$30,000 each will be won by the winners in both the men's and women's races. Each runner-up will get the US$20,000, while the third-placers will take home the US $15,000 apiece.
Prize money will also be claimed by those placed fourth through 10th. Aside from the men's and women's half-marathons, there will also be a five-kilometre run for fun.
Prize money will also be awarded to the fun run winners, with BD500 going to first place overall, BD400 to second, BD300 to third, BD200 to fourth and BD100 to fifth overall.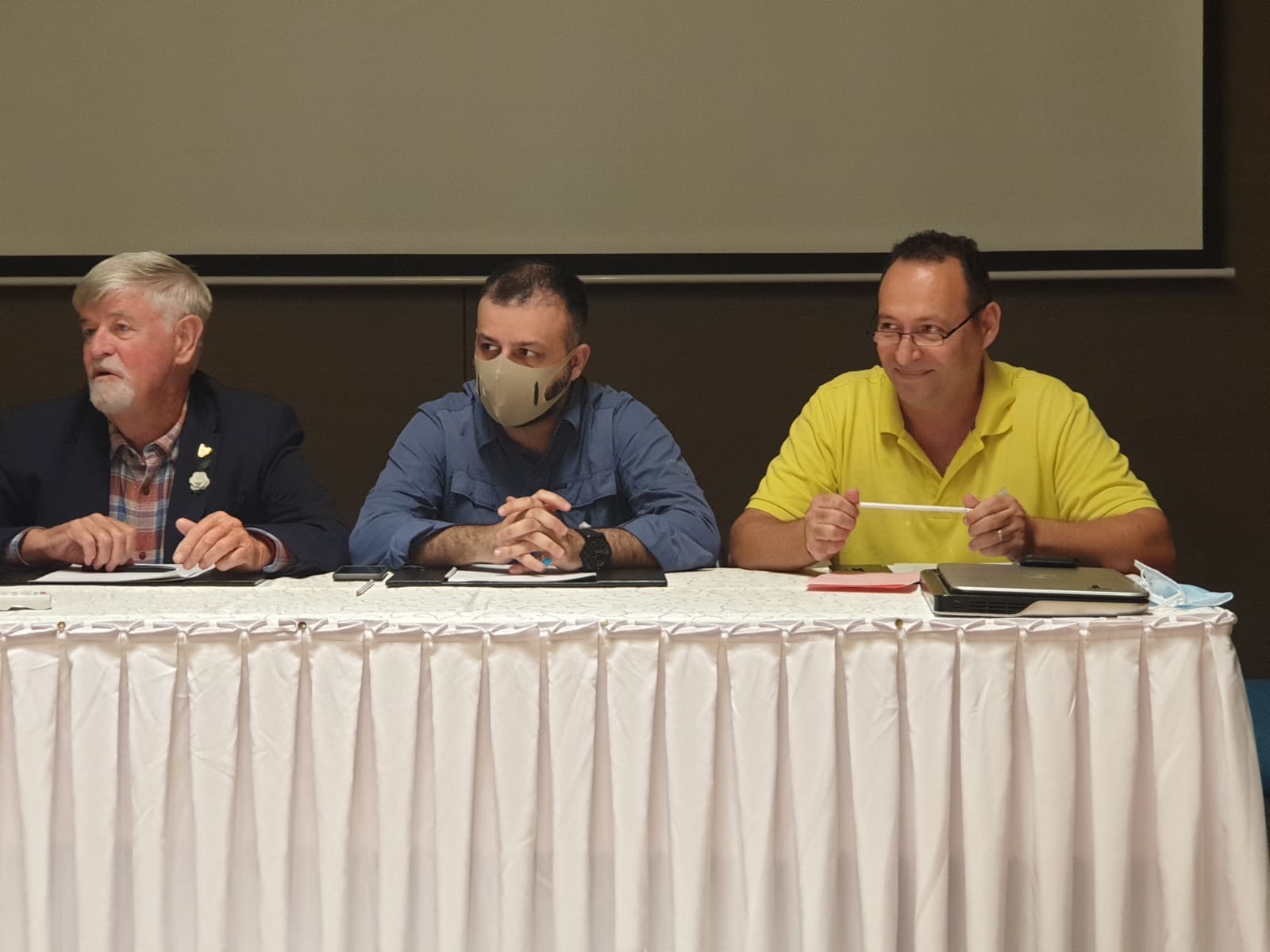 New records could be set: World Athletics officials
A pair of top athletics officials currently in Bahrain are expecting fast times in tonight's Bahrain Royal Night Half-Marathon, with even the possibility of new records being set. "We are here today checking the route and the final measurement, and as I see it, it is very nice, with new asphalt; I think it is very fast and flat," said Lucija Kovic from Croatia, who is a Course Measurer-Grade A from World Athletics, the sport's international governing body.
"The conditions are very great; the temperature is perfect for running. It can be possible to see some new records here for these great athletes." Massimo Magnani, World Athletics technical delegate from Italy, added: "There is a very good field for the men and the women. The course is very good, it is very fast.
The environment is also very good, so are the weather and the climate. It is some of the best conditions to run. [A new record] is possible; they have the conditions to run faster than 59 [minutes]."
Magnani added that the Bahrain Royal Night Half-Marathon can be of even higher prestige than its current Label status as a World Athletics Label Road Race. "This race we can build for the future; it can be at a level that is even higher than Label," he said.
Meanwhile, athlete agent Piergiuseppe Picotti from Italy, who has a number of runners competing in the event including Kenya's Ruth Chepngetich, mirrored those sentiments.
He said: "It is going to be a good race because the course is very flat, very fast, and the conditions of the weather looks like it will be very good—not very hot like in Abu Dhabi two weeks ago. "But to break a World Record is not easy. I think they can run below 64 minutes. I expect a fight as usual between the Kenyans and Ethiopians."