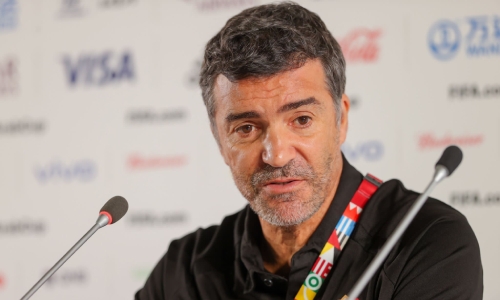 'We still have a chance': Sousa
TDT | Manama
The Daily Tribune – www.newsofbahrain.com
Bahrain head coach Helio Sousa says that the national team must focus on winning their game against Oman tomorrow to have any chance of advancing to the knockout stages of the FIFA Arab Cup 2021, currently being played in Doha.
Following their goalless draw with Iraq on Friday, the Bahrainis have just one point from their first two games in Group A, with hosts Qatar leading on six points followed by Iraq on two and Oman tied with the nationals on one point.
A Bahrain win tomorrow will greatly increase their chances of going through as one of the top two in their group, but it is not guaranteed.
The Bahrainis must also hope for a favourable result in Qatar's game with Iraq, as a win for the Iraqis would put them through and officially eliminate Bahrain from further contention.
The Qataris have nothing to play for, having already qualified for the last eight as Group A winners. "We still have our chances, but it does not depend on us at this moment," Sousa said about qualifying for the quarter-finals. "We must win our game and see what will come. "What we can control now is preparing for our next game."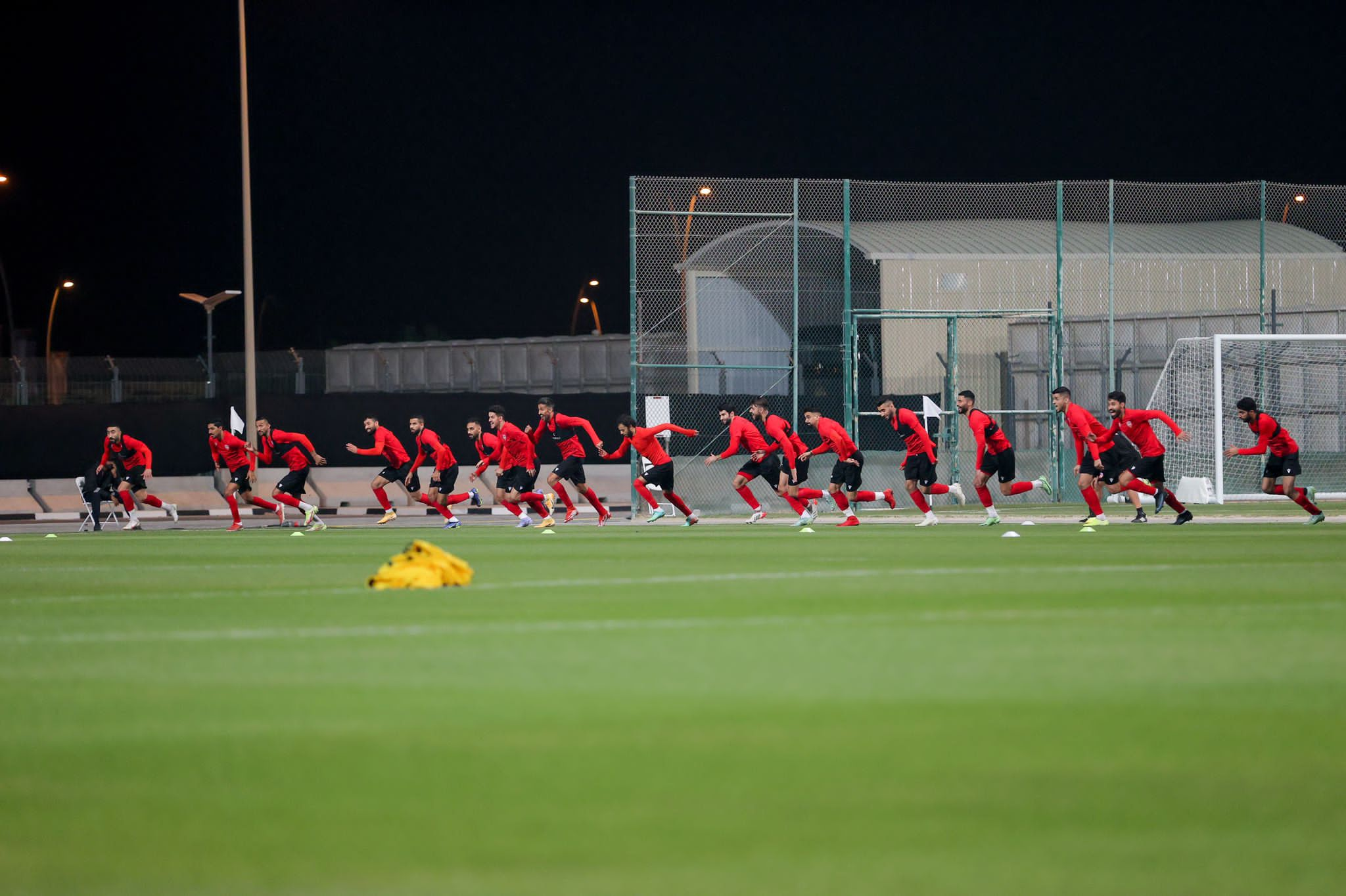 Both matches tomorrow are scheduled for simultaneous 10 pm kick-offs at separate venues. Sousa was satisfied with Bahrain's performance against Iraq Friday, particularly the first 20 minutes which he described as "fantastic", but added that this should have been reflected in the final score, and they need to do a better job to achieve that.
"Once again, I think we played a very good game," Sousa said. "The first 20 minutes was fantastic. We created a lot of situations to score, but we failed in that situation to put on the score the quality that we are showing.
"The fight and the quality of our players during the match, we must score in the situations that we have." Nonetheless, the Portuguese tactician lauded Bahrain's players for their effort.
"The work we are doing, the quality of our players and the effort that they are putting in, we see Bahrain as a strong team— fighting with any team at the same level and playing to win," he said. "We are so proud, but I want more; I want more for them. We have the quality to do more, put in the final result some of the differences we showed in the game. We will improve until that point, I think so."
Sousa further highlighted his objective of giving experience to all the national team's players in the Arab Cup. "For us, the tournament is one of our best ways to develop our players," he explained. "To be in a tournament like this, I want to build a team—a team for now and for the future.
"And for that, I must give experience for all the 23 players that we brought for this competition. I must give them equal experience at this level for them to keep developing. "For who never plays a game like this, with Iraq, in a stadium like this, in a competition like this, it will be difficult."