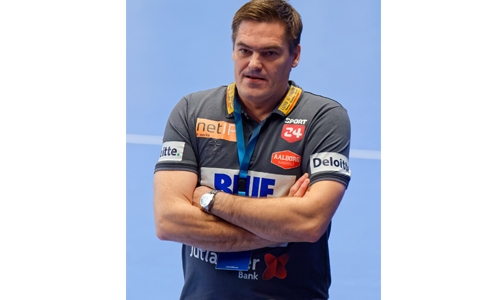 Bahrain in 'tough but exciting' Olympic group
TDT | Manama
The Daily Tribune – www.newsofbahrain.com
Bahrain have been given a mammoth task at the Tokyo Olympic Games this summer, having been drawn yesterday in a "tough but exciting" Group B for their historic Olympics debut.
The draw was held virtually at the International Handball Federation (IHF) head office in Basil, Switzerland.
For the competition's preliminary stage, Bahrain will be playing against Egypt, Portugal, hosts Japan, world championship silver-medallists Sweden, and reigning world and Olympic champions Denmark.
Group A consists of Argentina, Spain, Germany, France, Norway and Brazil. National team head coach Aron Kristjansson, who guided the Bahrainis to their first-ever Olympic berth, said he is looking forward to the "interesting challenge" ahead. "The Olympics is the biggest sport event in the world, and it is the most difficult handball tournament with 12 really good teams; so, of course the group is tough but exciting," Kristjansson said according to the Bahrain Handball Association.
"We have two of the best teams in the world, Denmark and Sweden, then you have really strong teams as Portugal, Egypt and Japan, which has the home advantage and have developed really well.
"We are looking forward to this interesting challenge." Denmark men's national team coach Nikolaj Jacobsen commented: "It is a good draw for us, we have good chances to progress to the quarter-finals. However, the things will get tougher, because the opponents there, if we progress, will be very difficult.
"We met several of our opponents at Egypt 2021 and that gives us better opportunities to prepare for this summer's matches. The clashes against Sweden and Egypt will be very tough, while Portugal is probably one of the most exciting national teams in the world right now.
It will be incredibly exciting, and we look forward to traveling to Japan."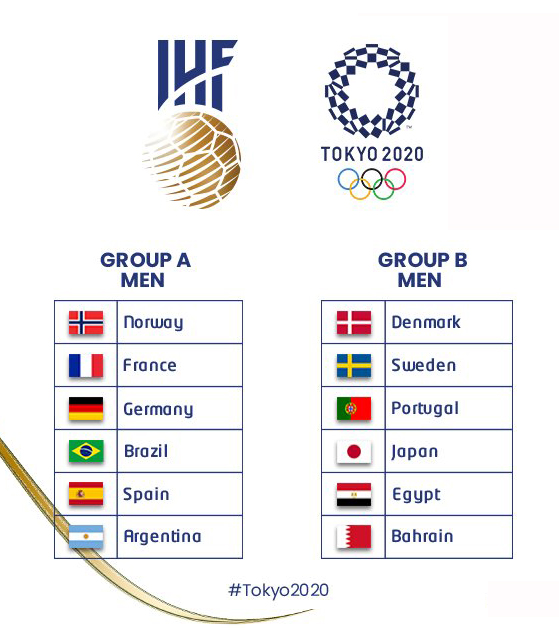 Sweden men's national team coach Glenn Solberg said: "It is very difficult to speculate before the games about what would make a good or bad draw. Denmark are the world champions, Egypt had a very good IHF Men's World Championship and had good games against both us and Denmark.
We know that Portugal won against us by a tengoal margin at the EHF EURO we hosted in 2020, so they are also a tough team to play against. Our first goal is to go to the quarterfinals and I think we have good chances for that, if we succeed we will be tough whoever we meet."
The men's handball tournament at the Tokyo Olympics is scheduled to take place between July 24 and August 8. The Bahrainis open their tournament campaign against Sweden on day one. They then take on Portugal on July 26, and then face Denmark two days later. Bahrain then square off with fellow-Asian side Japan on July 30, before completing their preliminaries schedule against Egypt on August 1.
The Bahrainis booked their berth at the Tokyo Games after winning the Men's Asian Qualification Tournament held in Doha in October of 2019, defeating South Korea in the final.
Preliminary round schedule
Sat 24 July Fri 30 July
NOR vs BRA FRA vs ES
FRA vs ARG GER vs NOR
GER vs ESP ARG vs BRA
DEN vs JPN SWE vs EGY
SWE vs BRN POR vs DEN
POR vs EGY BRN vs JPN
Mon 26 July Sun 1 August
BRA vs FRA ESP vs ARG
ESP vs NOR GER vs BRA
ARG vs GER NOR vs FRA
JPN vs SWE EGY vs BRN
EGY vs DEN POR vs JPN
BRN vs POR DEN vs SWE
Wed 28 July Quarter-Finals:
NOR vs ARG Tue 3 August
FRA vs GER Semi-Finals:
BRA vs ESP Thu 5 August
DEN vs BRN Bronze/Gold:
SWE vs POR Sat 7 August
JPN vs EGY