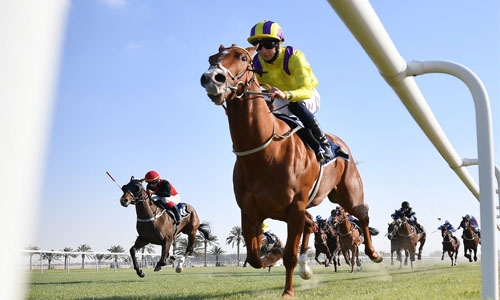 Graphite Storm triumphs to lift REHC Cup
TDT | Manama
The Daily Tribune – www.newsofbahrain.com
Graphite Storm stunned the field to clinch the Rashid Equestrian and Horseracing Club (REHC) Cup yesterday, to headline a packed nine-race card at REHC in Riffa.
Saddled by Andrew Elliott, the 89-rated seven-year-old narrowly won over the pre-race favourites for owners Al Hassanain Syndicate and trainer Ali Jan.
Meanwhile, five Lexus Cups were also up for the taking on the day. Claiming those trophies were Bataar in the eighth race, Cloud Drift in race seven, Masarzain in race five, Follow Suit in race four and Dance Monkey in the second race.
Yesterday's races at REHC were attended by REHC High Committee deputy chairman His Highness Shaikh Isa bin Salman Al Khalifa
Andrew Elliott rode Graphite Storm to a fine performance in the five-furlong main event for the REHC Cup, which offered a BD3,000 total prize, clocking a winning time of one minute 12.399 seconds.
Finishing just three-quarters of a length behind was Buffer Zone for Victorious, Hesham Al Haddad and David Egan, while Dark Power came third for Al Adiyat Racing, Alan Smith and Gerald Mosse.
Prior to that run, Andrew Elliott saddled Bataar to first place in the 12-furlong eighth race for one of the Lexus Cups.
Five-year-old Bataar, owned by Shaikh Salman bin Ahmed Al Khalifa and trained by Osama Hashim, won in 2:33.335 with a margin of two lengths ahead of Saajid, competing for Shamtoot Syndicate, Taleb Ali and Abdulla Faisal.
Port Douglas was third for Al Hassanain Syndicate, Ali Jan and Ebrahim Nader
Meanwhile, Cloud Drift was the winner in the BD2,000 seventh race for Gunners Racing and Alan Smith. Gerald Mosse rode the four-year-old to completing the eight-furlong distance in 1:36.457, just three-quarters of a length ahead of runner-up Glen Force, competing for Esnaad Racing, Hesham Al Haddad and David Egan.
Zezenia came third for MKAR Racing, Haider Ebrahim and Andrea Atzeni.
In the fifth race, Masarzain came away with a narrow win for owners Rashed Racing and trainer Yousif Alboainain.
Ebrahim Nader rode the eight-year-old to a finishing time of 1:24.279 over the event's seven-furlong distance to take the lion's share of the BD3,000 prize.
Just a half-length behind was Alabrar as the runner-up for Al Sairafi Syndicate, Osama Hashim and Abdulla Faisal, while Conspiritor came third for Mohammed Yousif Sarhan, Yousif Sahran and Zuhair Majeed.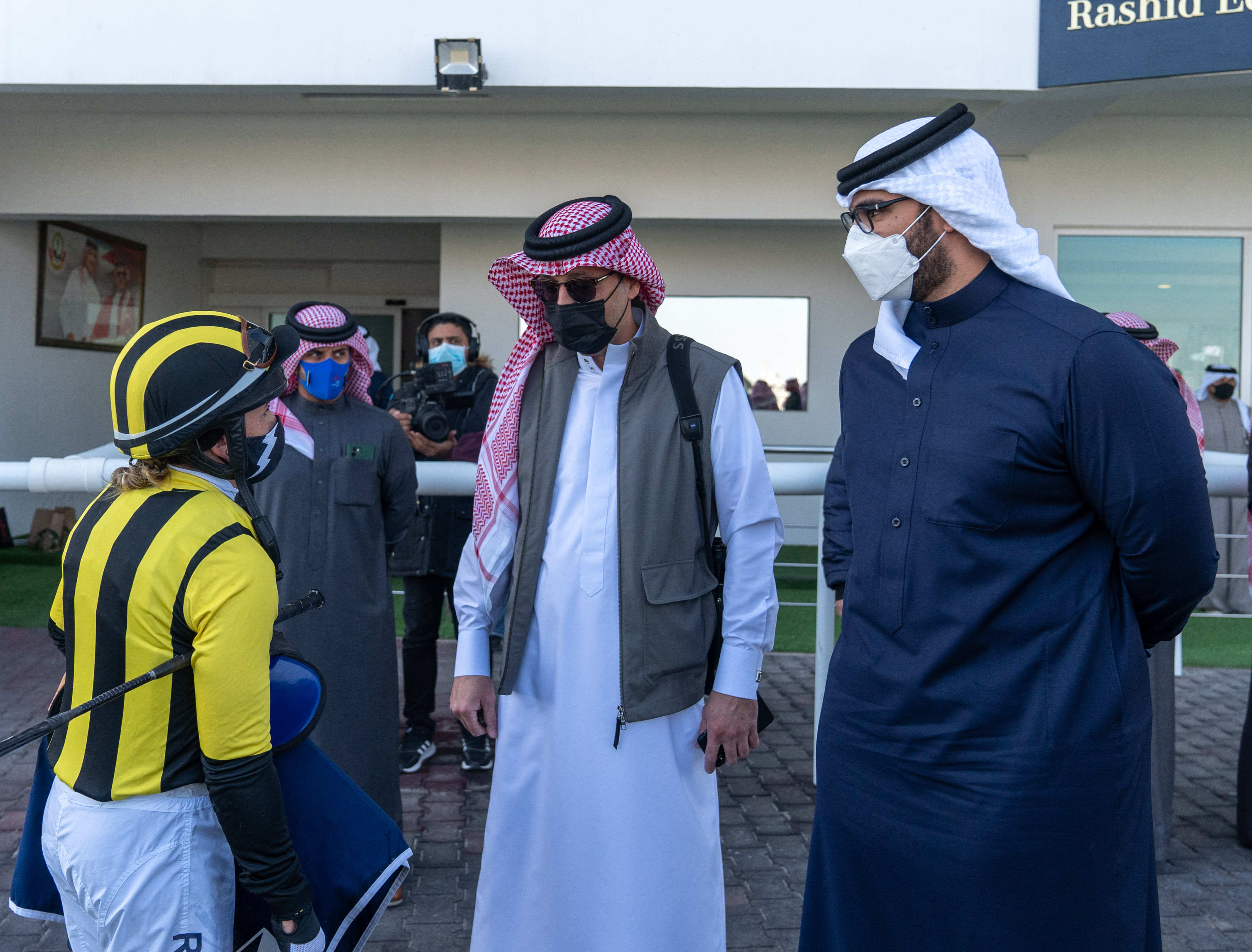 In race four over six furlongs with a B2,000 offering, Follow Suit triumphed for Al Remah Stable and Abdulla Kuwaiti.
Saddled by Gerald Mosse, the three-year-old won in 1:15.013, finishing a neck ahead of Yuan Prince competing for Al Mohamediya Racing, Osama Hashim and George Wood. Ecosystem came third for MKAR Racing, Haider Ebrahim and Andrea Atzeni.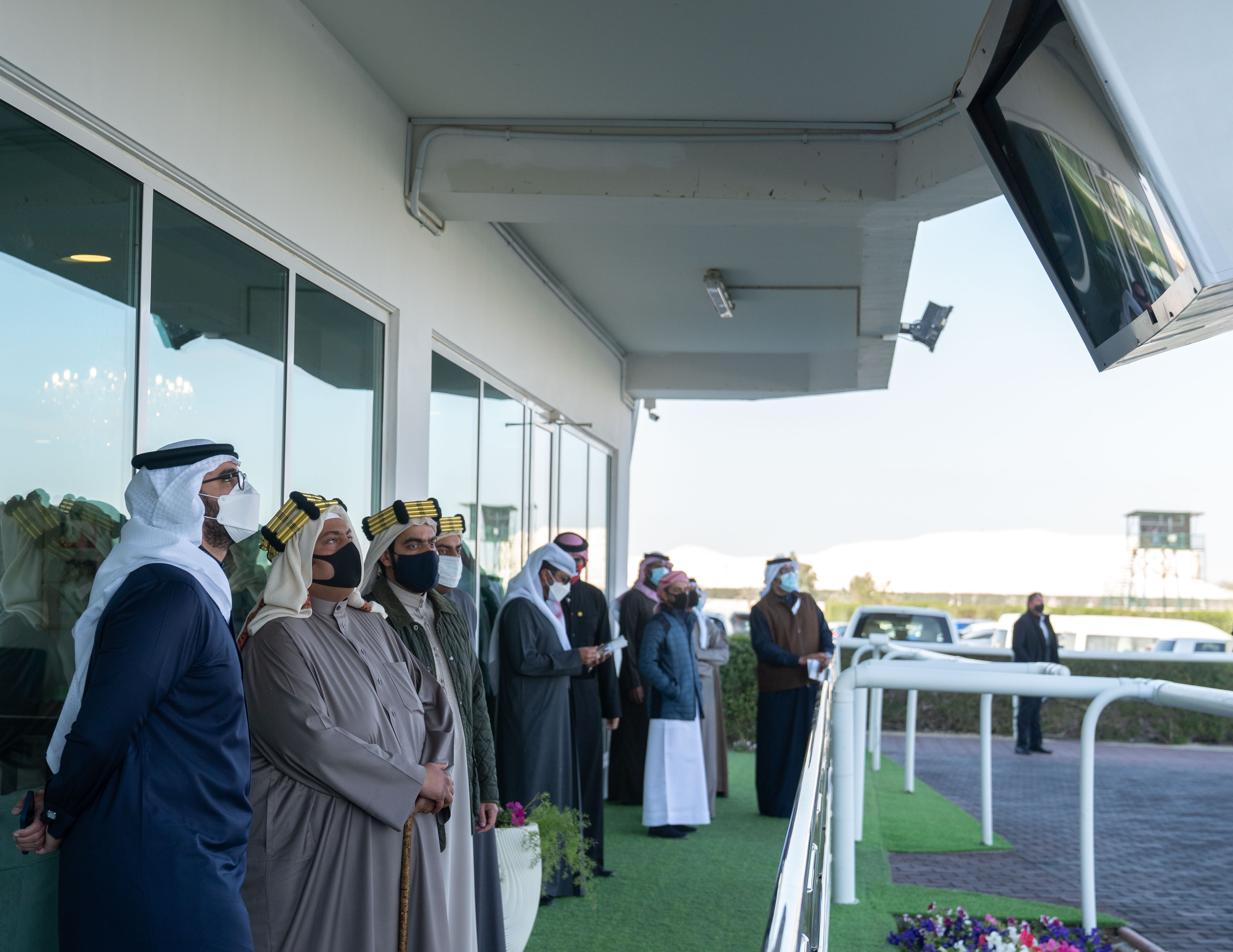 In the second race over five furlongs and a BD2,000 prize, Dance Monkey was the winner for Abdulla Fawzi Nass, Hesham Al Haddad and Marcialis Jaures in 1:02.165.
Wahaaj twoand-three-quarter lengths behind was the runner-up for Al Nuwayef Racing, Alan Smith and Abdulrahim Jasim; while Shaddad came third for Al Bastaki Racing, Abdulla Kuwaiti and Ben Sanderson.

Race three on the day was claimed by Mohaayedah for Victorious and Yousif Taher, ridden by Ben Sanderson.
The event was over a six-furlong straight with a BD2,000 total prize.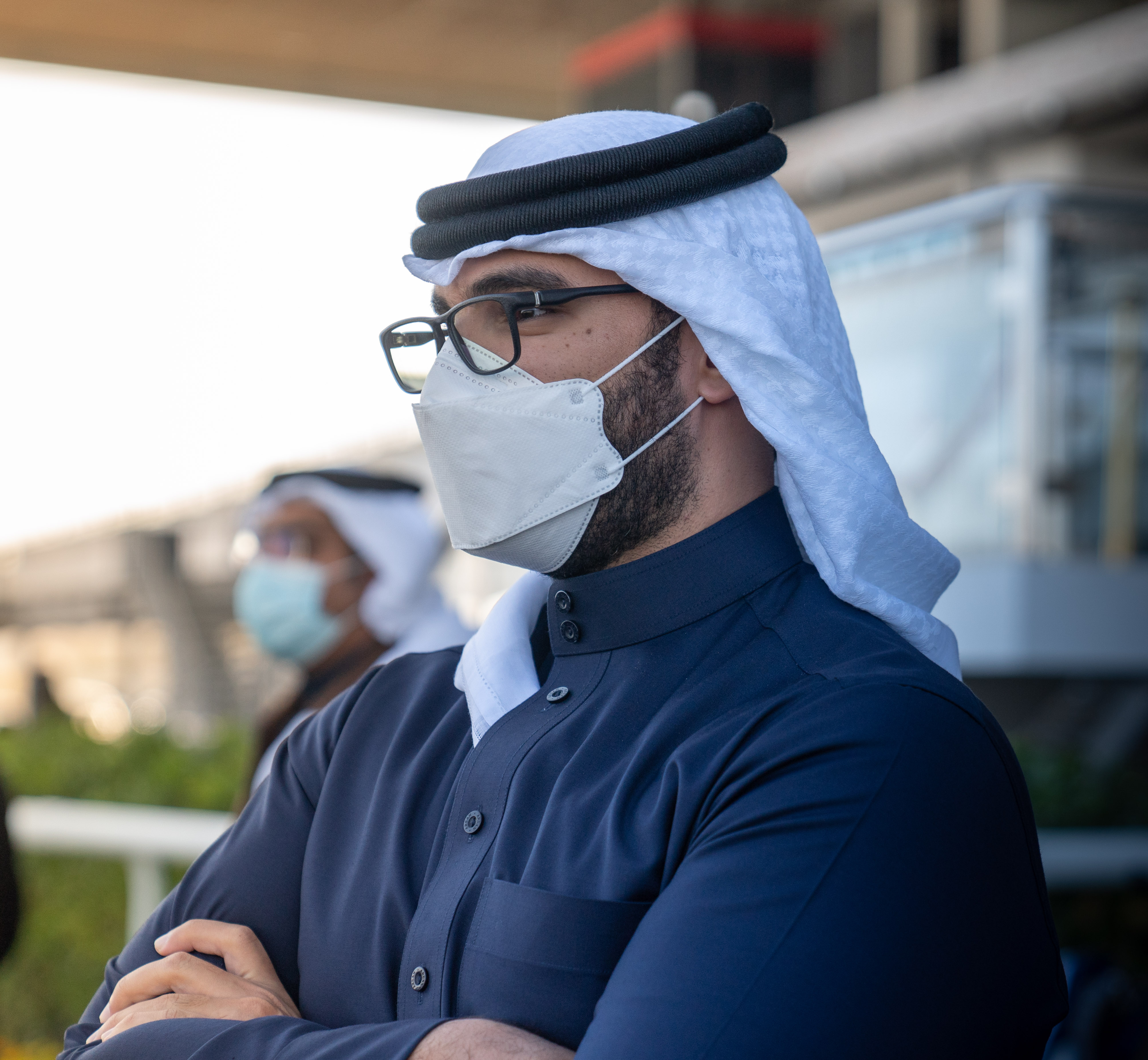 Elsewhere yesterday, High Beam won the Royal Golf Club Cup for M and E Racing and Alan Smith.
Gerald Mosse was the winning jockey in the eight-furlong event with a BD2,500 total prize.
In the six-furlong first race with a BD1,500 prize, Kuheilan Umm Zorayr 1797 won the Al Fatees bin Salem Al Hajeri Cup for KHK Racing and Hesham Al Haddad, saddled by Rosie Jessop.