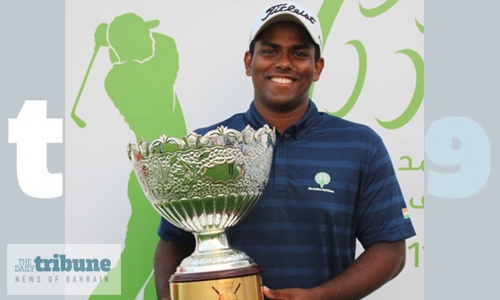 Stage set for King Hamad Trophy golf championship
The 12th edition of the King Hamad Trophy (KHT) tees off today at The Royal Golf Club with 99 players taking part. This year's field includes a number of Mena Tour regulars, headed by the winner of the 2019 Order of Merit MG Keyser.
Also in the field are holder of most wins on the Tour Zane Scotland, and former KHT champions Luke Joy and Jamie Elson. In addition to the Mena Tour players, there are a number of British and Moroccan professionals who play the PGA Europro Tour and Pro Golf Tour, along with some of Bahrain's best golfers. Amateur golfer Rayhan Thomas from India won the 11th KHT by five strokes.
This year's championship further features a number of young amateurs representing around 15 countries. It will be played over three days and spectators are welcome to attend. Entry is free.