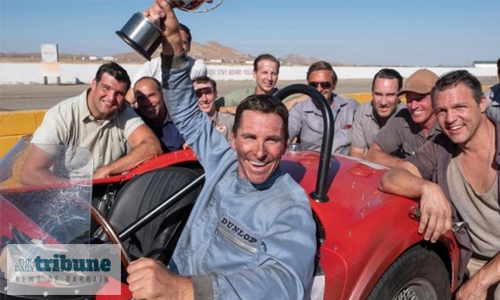 Spirit of Le Mans comes to Bahrain
Bahrain International Circuit (BIC) has partnered with VOX Cineco and 20th Century Fox to bring the Spirit of Le Mans to Bahrain with the local premiere of the highly acclaimed film Le Mans '66, starring Matt Damon and Christian Bale. As Bahrain gets ready to bring the modern-day Spirit of Le Mans to the Island with the FIA World Endurance Championships (WEC) at BIC from December 13 to 15, this film looks back at one of Le Mans' greatest-ever battles between Ford and Ferrari from 1966.
BIC and its partners will be hosting an exclusive VIP premiere on November 27 and five lucky fans can win a pair of tickets each to the VIP premiere at IMAX at VOX Cineco in City Centre Bahrain. Visit BIC's Instagram account for details on the competition. Le Mans '66 has generated rave reviews ever since its release.
In the biopic, American car designer Carroll Shelby, played by Damon, and driver Ken Miles, played by Bale, battle corporate interference, the laws of physics and their own personal demons to build a revolutionary race car for Ford and challenge Ferrari at the 24 Hours of Le Mans in 1966.
The Spirit of Le Mans will be alight at BIC in a few weeks' time when the FIA WEC Bapco 8 Hours of Bahrain takes place in conjunction with the BIC National Day Festival from December 13 to 16. For more information on the FIA WEC Bapco 8 Hours of Bahrain, visit the circuit's official website on www.bahraingp.com or call the BIC Hotline on +973-17-450000.