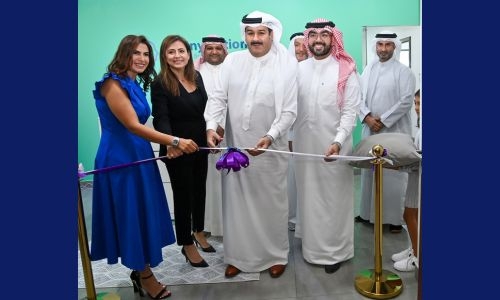 Brainy Nation Bahrain unveils cognitive training programmes for children and adults
TDT | Manama
The Daily Tribune – www.newsofbahrain.com
Brainy Nation Bahrain, a pioneer in cognitive training, has announced its official launch on Saturday, November 18. Licensed by BrainRx, the center is the first of its kind in Bahrain to provide research-based programmes designed to enhance the cognitive skills responsible for learning in both children and adults.
The grand opening was attended by over 50 guests, including dignitaries, local media, and interested families.
Dr. Khaled Fahad Alalawi, Assistant Undersecretary of Industrial Development, inaugurated the center during a ribbon-cutting ceremony.
Addressing the attendees, Managing Director and Partner of Brainy Nation Bahrain Fawzieh Kiwan said: "At Brainy Nation, we believe in the transformative power of cognitive training.
Our intense mental exercises are scientifically based and clinically proven to enhance the underlying cognitive skills responsible for learning that the brain uses to think, learn, read, reason, and pay attention.
As the first licensed cognitive training center in Bahrain, we are committed to making kids and adults measurably smarter by helping them learn and perform faster, better, and more easily."
Brainy Nation's training programs are set to reshape the educational landscape in Bahrain, fostering an environment that encourages continuous intellectual growth and development.
The center's services are now available for individuals of all ages who desire to improve their cognitive abilities and enhance their learning experience.
Shireen Al Khatib, Founder and CEO of Brainy Nation Jordan and Partner in Brainy Nation Bahrain, attended the event.
Brainy Nation Jordan was established in 2013 as the first cognitive training center in Jordan.
For further information about Brainy Nation Bahrain and its cognitive training programmes, please visit the official website: https://brainynation.cente