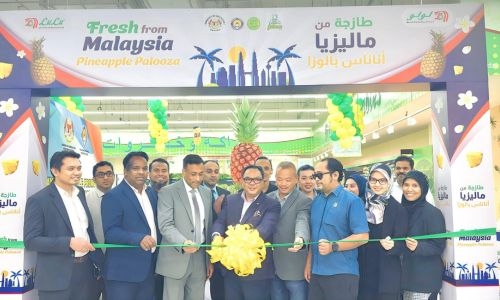 Malaysian Pineapple Galore at LuLu Hypermarket
TDT | Manama
The Daily Tribune – www.newsofbahrain.com
In collaboration with the Embassy of Malaysia, Malaysian Agricultural department and LuLu Hypermarket in Bahrain has embarked on a tasty and nutritious promotion of juicy Malaysian pineapple.
The launch was done with the formal opening of a container-load of pineapple and pineapple products in LuLu's state-of-the-art logestics head quarter in the presence of the Malaysian Ambassador Shazryll Zahiran and LuLu's Regional Director, Mohammed Kaleem and senior management.
The promotion is also supported by the Malaysian Pineapple Industrial Board (LPNM), the Malaysian Agricultural Research & Development Institute (MARDI) and the Jutawan Enterprise.
There was an official inauguration at LuLu Hypermarket in Hidd, of Malaysian pineapple.
A popular fruit that has come to represent tropical goodness and sunshine, the pineapple contains antioxidants, enzymes that protect against inflammation, Vitamin C and manganese.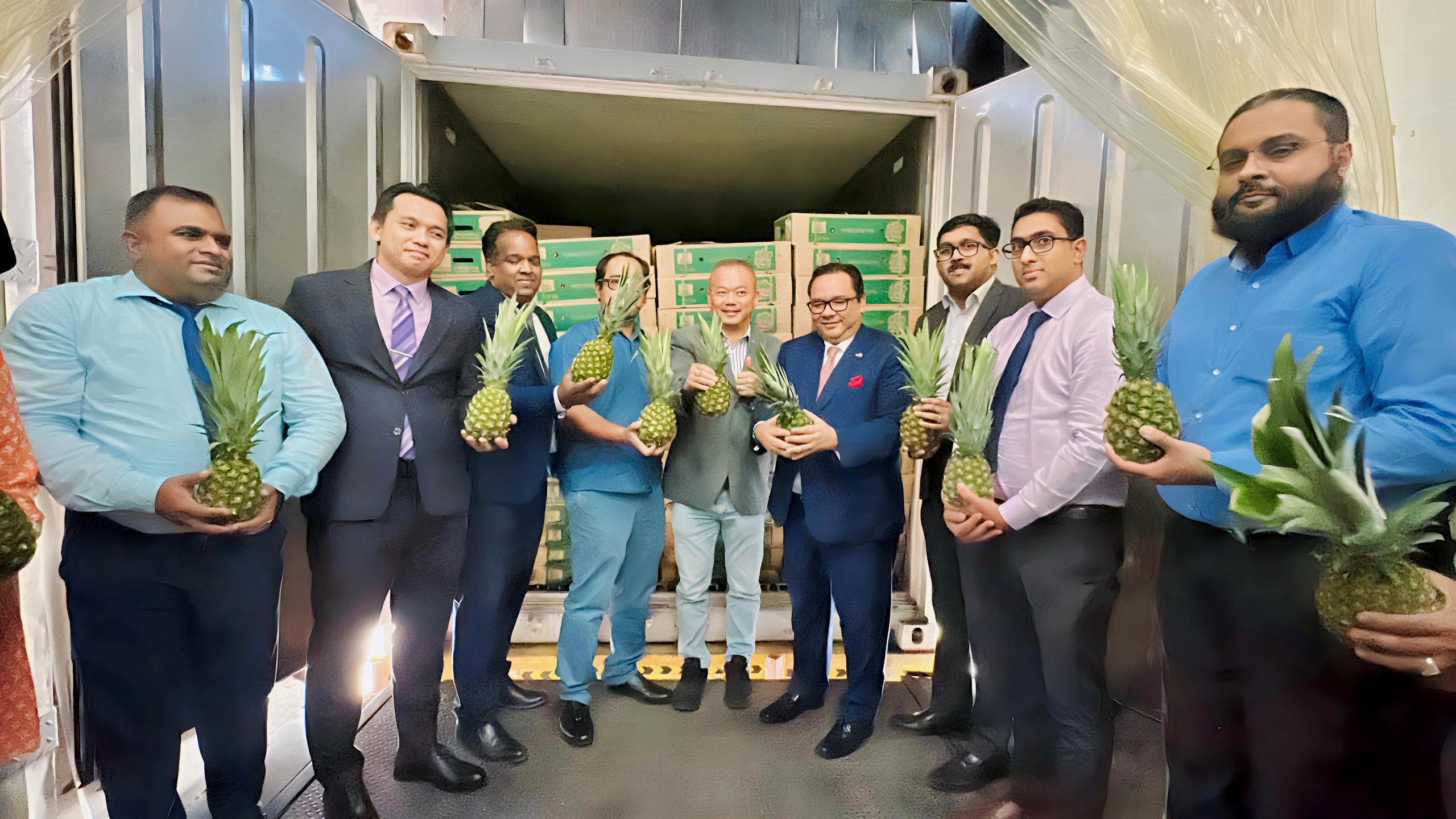 At LuLu, there are helpful cutting stations where the fruit's thick and prickly outer skin is mechanically peeled off and the fruit is cored and sliced for customers.
"We are very pleased to promote the Malaysian pineapple with LuLu," said Ambassador Zahiran, "In Malaysia, we take our pineapple seriously and the LPNM has invested richly in improving varieties and yield for the fruit.
We now have 16 pineapple varieties plus four juicy varieties for export markets which have longer shelf-life," LuLu's Regional Director Mohammed Kaleem pointed out that the fruit was an all-time favourite.
"The pineapple has adapted well to canning and to being processed as canned juice. In addition, this promotion will highlight the great taste and advantage of the fresh fruit.
LuLu Hypermarket has a strong sourcing office presence in Malaysia and this makes it possible for us to bring the choicest pineapple and products to our customers with the support of the many pineapple promotion bodies in Malaysia," he said.