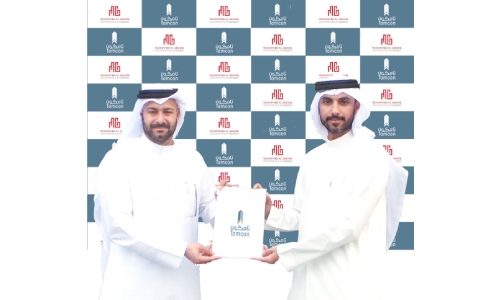 Tamcon awards Architectural and Engineering Consultancy for Waterfront Villas
TDT | Manama
The Daily Tribune – www.newsofbahrain.com
Tamcon Contracting Company, a leading Bahrain-based grade AA civil and building construction company, announced it had awarded an architectural and design consultancy agreement to Mohammed Al Gharib Architects and Engineers for works associated with 18 waterfront villas in Durrat Marina.
The design works are the first stage of the new development within the Durrat Marina masterplan, for a strip of 18 waterfront residential villas.
Mohammed Al Gahrib will be delivering a range of architectural, structural, and electromechanical designs for the villas on plots of approximately 310 sqm.
CEO of Tamcon, Abdulla Al Alabbasi, said, "Durrat Marina already combines luxurious residential opportunities with a range of commercial, and leisure facilities.
We are pleased to be a part of the new phase of residential units being designed and developed and are confident that these villas will be a highly sought-after investment opportunity for both local and external investors."
Mohammed Al Gahrib, the Owner and CEO of Mohammed Al Gharib Architects and Engineers, said, "We are delighted to partner with Tamcon on this waterfront villa development project."