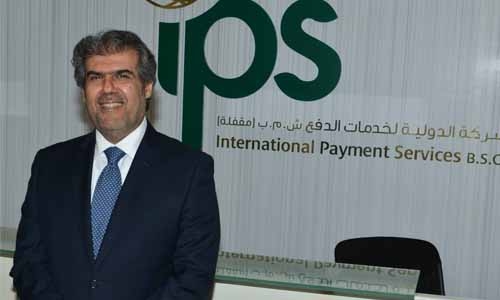 IPS obtains Visa issuing & acquiring principal membership license
TDT | Manama
The Daily Tribune – www.newsofbahrain.com
International Payment Services, a leading Bahrain-based third-party payment processor and payment services provider, announced obtaining the Visa Issuing & Acquiring Principal Membership License. Ebrahim Janahi, Chief Executive Officer of IPS, said: "The Visa Issuing & Acquiring Principal Membership License adds a new distinctive achievement to the list of our growing organisational successes and fulfils a significant strategic milestone for our company, by intrinsically supporting our efforts to maintain global service standards and provide competitive and innovative solutions to the banking and financial institutions sector, on both domestic and international levels.
This partnership will open the door to IPS to issue multi-currency prepaid cards and consequentially enable customers to use Visa cards in Bahrain and overseas.
The new opportunities will encompass the delivery of wide-ranging, first-class services and smarter payment solutions that will greatly simplify and streamline our customer experience in using banking and e-commerce services innovatively and seamlessly.
"This comes in line with our efforts to consistently furnish the market with the most advanced, cutting-edge banking solutions in the field of card technology, and work beyond conventional trade and e-commerce practices," added Janahi.
Malak Alsaffar, Visa's Country Manager for Bahrain, said: "We are particularly keen to provide end-to-end, innovative technology solutions to our partners such as IPS, enabling them to join us in our mission to give more Bahraini consumers and businesses access to the digital economy by bringing them the latest in digital payment solutions."