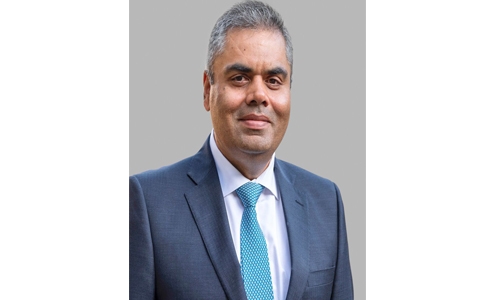 Digitisation, aging population and climate change top of mind for institutional investors and family offices: Investcorp survey
TDT | Manama
The Daily Tribune – www.newsofbahrain.com
Investcorp yesterday announced the results of the second iteration of its annual survey, "What's Next? Investment Trends for the Future." The poll explored institutional investors' sentiment and allocations regarding the most pressing economic trends that are expected to shape the global economy over the next three decades.
The survey was in partnership with Mercury Capital Advisors, a leading institutional capital raising and investment advisory enterprise, IMD Business School and Banque Pâris Bertrand, an independent, Swiss-regulated private bank based in Geneva and Luxembourg, today 95% of institutional investors and family offices identified Automation, Digitization and Artificial Intelligence (AI) as the top trend they believe will shape the global economy over the coming decades. Ageing Population (69%) and Climate Change (65%) were listed by investors as the second and third highest-ranked trends, respectively.
"Institutional investors' view of the major trends that are to shape the global economic landscape over the next three decades can give us significant insight into where capital is likely to flow in both the near- and long-term," said Rishi Kapoor, Investcorp's Co-Chief Executive Officer. "In this year's survey, we see Digitization and AI as an area ripe for investment. An aging global population and ongoing concerns with climate change also provide ample opportunities for these investors to capture the economic upside associated with these megatrends either through direct investment or, more commonly, by allocating to external managers."
Rounding out the top ten trends are, in order: Automation, Digitization and AI (95%), Aging Population (69%), Impact of Climate Change (65%), Electric Vehicles and Autonomous Driving (62%), Personalized Healthcare (60%), Growing Dominance of China (59%), Digital and Cryptocurrencies (59%), Urbanization and Smart Cities (38%), Sustainability and the Circular Economy (37%) and Redefining Global Trade (26%) New to the list this year were the emerging Dominance of China and Digital and Cryptocurrencies, demonstrating that a significant portion of respondents sees them not as short-term trends, but those that are here to stay and deserving of significant attention and capital allocation.