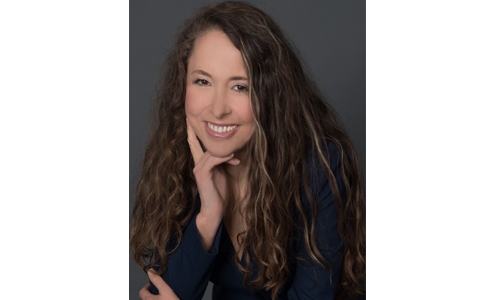 Austrian author receives accolation for business concept in new book
TDT | Manama
The Daily Tribune – www.newsofbahrain.com
Judith Hornok, a Viennese Author and decoder is amongst the finalists in the 11th Annual International Book Awards in the "Business General" category with her recent publication "The Arab Business Code". In the publication she presents for the first time her concept of The Emotional Hinderers, a new method that could lead to increasing business-success in the Arab Gulf.
Over 15 years Judith Hornok studied and researched the business-codes in the Arabian Gulf. It has brought her the title "The Decoder". For her it was a kind of mission to find new and innovative ways and a method to bridge misunderstandings between business partners: "The Arab region holds many business opportunities for investors, service providers and exporters worldwide, but also calls for new approaches in the way people deal with communication and the early detection of The Emotional Hinderers", explains Hornok.
The Arabian Gulf and the multitude of businesses are the foundation of her work on The Emotional Hinderers, a concept that enables the recognition of negative emotions and feelings in you and others. Judith was able to study how The Emotional Hinderers manipulate negotiations: "Fixed values and expectations pose great challenges for international companies that want to do business in the Arabian Gulf," she explains. "
Therefore, in addition to my years of research into "The Codes" of the Arab businesspeople from the Gulf, I have also packed my analysis of "The Emotional Hinderers" into this book, which is intended to serve as a timeless book and reference work." With her concept of "The Emotional Hinderers" Judith Hornok has identified seven character- traits that express the negative, aggressive forms of feelings and emotions, which can be found standing in the way of successful communication. She has personified The Emotional Hinderers and given those names like "Relentless Judgment" or "Insatiable Greed". Judith realized very quickly how damaging The Emotional Hinderers are in business life.
In her book, "The Arab Business Code" she presents her concept for the first time. Based on real encounters, conversations with prominent businesspeople and case studies she illustrates the difficulties that inevitably arise during communication with different people and offers innovative methods and comprehensive tools to deal with challenging situations.
The book is an inspiring read for every employer, businessman/woman – who wants to grow their business in the Gulf. Her long-time experience in this part of the world allows Judith to get a deep understanding of the culture and look into the hearts and minds of Arab people.