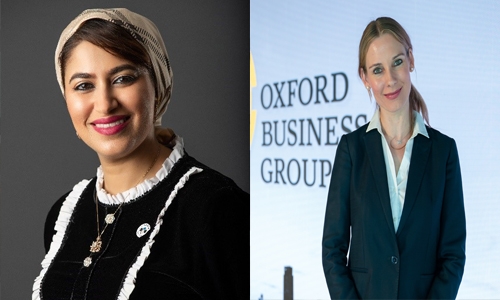 BHB signs deal with Oxford Business Group for new research tool
TDT | Manama
The Daily Tribune – www.newsofbahrain.com
Bahrain Bourse announced entering into a collaboration with Oxford Business Group to produce a series of individual reports and other research tools to track the environmental, social and governance (ESG) journeys of companies listed on Bahrain Bourse.
The report marks the latest addition to OBG's suite of bespoke resources and is a reflection of the growing importance that firms are attaching to ESG as they plot their recovery from the impact of Covid-19 and prepare their growth plans.
OBG research will analyse the steps publicly listed companies are taking to adopt and fully embrace Environmental, Social, and Governance disclosures.
Director of Marketing and Business Development, Marwa Al-Maskati, said, "Assisting listed companies in their ESG journey and meeting the changing investor demands - both of which are core activities for Bahrain Bourse - had sharpened the focus on the importance of ESG disclosures."
Jana Treeck, OBG's Managing Director, said, "Bahrain Bourse's efforts to highlight the importance of ESG reporting is already delivering results, with 33% of companies listed on the exchange - accounting for 77% of the market cap –are reporting on ESG."
The ESG research tools will be available alongside OBG's other highly relevant business intelligence resources, including a range of country-specific growth and recovery outlook articles and interviews.
It is worth noting that Bahrain Bourse issued its Environmental, Social and Governance (ESG) Voluntary Reporting Guideline for listed companies in June 2020. BHB has been reporting on its ESG disclosures for the second consecutive year.