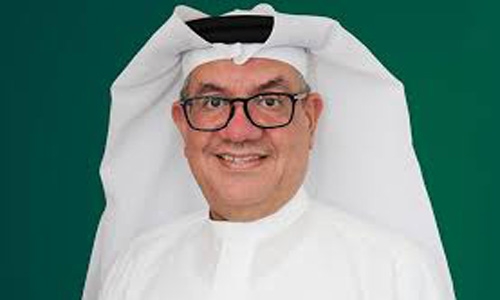 KFH – Bahrain announces eleventh Libshara winner
TDT | Manama
The Daily Tribune – www.newsofbahrain.com
Kuwait Finance House (KFH) – Bahrain announced Fatema Arafat the November monthly grand winner of Libshara Investment Savings Account 2020 Campaign draw for $100,000, which was done remotely.
With this announcement, Fatema Arafat becomes the eleventh lucky grand winner in this year's Promotional Campaign selected by remote draw, as part of the efforts expended to help contain the spread of the Coronavirus (COVID-19).
With this draw, KFH – Bahrain total prize payout to the grand winners of Libshara Account since the beginning of 2020 stands at $1.1 million, in addition to the grand prize of $500 thousand which was awarded in July 2020.
Commenting on this occasion, Khalid Al-Maarafi, KFH – Bahrain Executive Manager and Head of Retail & Private Banking Group, said: "We would like to congratulate our Libshara monthly grand winner for the month of November, Fatema Arafat, and with the $500 thousand Mega Prize to be awarded in January coming up, we encourage everyone to increase their investments in Libshara Account for longer periods, wishing all our depositors the best of luck in our upcoming draws". "In line with our vision of offering our clients the best rewards to express our gratitude for their unwavering loyalty and firm support as our true partners, the 2021 Libshara campaign will contain more surprises," added Khalid.
Libshara winner Fatema Arafat happily accepted the prize and said: "I certainly did not expect that I would be the grand monthly winner of the Libshara campaign. I would like to express my sincere thanks and appreciation to KFH - Bahrain Management and staff for their outstanding efforts in providing the best banking services and products in the local market and for giving us the opportunity to invest in Libshara Account. I would also like to encourage everyone to open a Libshara account and invest their savings in order to win many valuable monthly prizes".
Libshara Investment Savings Account is Shari'a-compliant, providing numerous opportunities to win valuable prizes, including grand prizes, monthly prizes, as well as special prizes in a number of categories. Clients qualify for monthly draws when saving BD 50 or equivalent in US Dollar for a minimum of 30 days.
Moreover, client opportunities to enter the draws increase commensurate with the length of the investment term, with two chances to win when investing continuously for 180 days and three chances when investing continuously for 360 days.
As part of the 2020 Campaign, Libshara Investment Savings Account awards two $500 thousand prizes, in addition to monthly grand prizes of $100 thousand each, 20 monthly cash prizes of $1,000 each, and 50 monthly cash prizes of $500 each in the categories of "Our Women", "Our Children", "Our Savers" and "Our Cards". JAZEEL category was also added for clients who open a KFH JAZEEL account along with a Libshara Savings account.
KFH - Bahrain also collaborates with stc-business to provide 10 monthly e-vouchers of $500 each in the Small and Medium Enterprises (SMEs) segment when spending BD 50 or more on stc-business services.