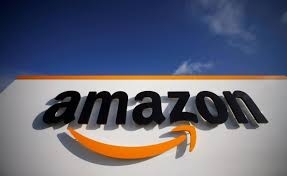 Amazon deploys thermal cameras at warehouses to scan for fevers faster
Amazon.com Inc has started to use thermal cameras at its warehouses to speed up screening for feverish workers who could be infected with the coronavirus, employees told Reuters. The cameras in effect measure how much heat people emit relative to their surroundings. They require less time and contact than forehead thermometers, earlier adopted by Amazon, the workers said. Cases of the virus have been reported among staff at more than 50 of Amazon's U.S. warehouses.
That has prompted some workers to worry about their safety and walk off the job. Unions and elected officials have called on Amazon to close buildings down. The use of cameras, previously unreported, shows how America's second-biggest corporate employer is exploring methods to contain the virus' spread without shuttering warehouses essential to its operation.