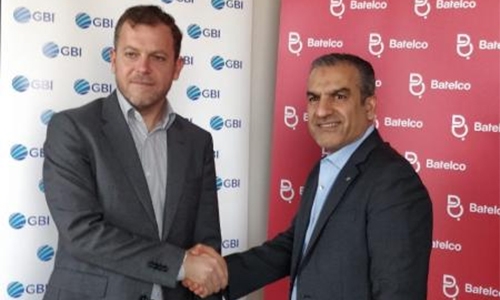 Batelco, GBI strengthen partnership
Batelco, a leading digital solutions provider and Gulf Bridge International (GBI), a global cloud, connectivity and content enabler, have reaffirmed their partnership during a meeting at Capacity Europe 2019.
Europe's largest event uniting the Global Connectivity industry, Capacity Europe took place at InterContinental London - The O2, from 28 to 31 October. Commenting on the expected to produce competitive prices for customers, Batelco CEO Mikkel Vinter said the move will enable Batelco to deliver enhanced connectivity between the Middle East and Europe and deliver high-performance services for our customers."
"The capacity and diversity of routes available through the partnership supports our objectives and vision for the growth of Global Zone, the neutral transit zone, and Manama IX, the carrier-neutral internet traffic exchange platform, both located in the Kingdom of Bahrain," added Batelco Chief Global Business Officer Adel Al-Daylami.
Both the GBI and BGN Networks are supported by Batelco's 24/7 Network Operations Centre (NOC). GBI CEO Cengiz Oztelcan said he looks forward to continuing with the close working relationship to deliver value for customers.