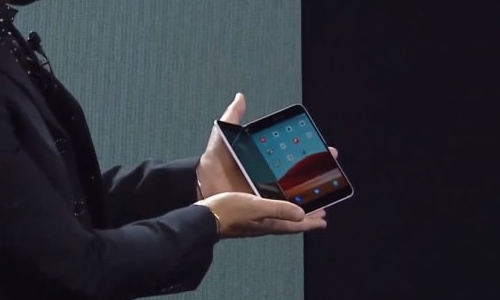 Microsoft unveils dual-screen smartphone
Microsoft has unveiled a dual-screen smartphone called Surface Duo at an event in New York, reported Business Today. The new device has two 5.6-inch screens and is slim enough to fit into a pats pocket. When unfolded around the hinge, the display screen stretches 8.3 inches. Other spec details are not known yet.
The Surface Duo will come with a fingerprint reader and a USB-C port. Microsoft also unveiled a foldable tablet called Neo which will run on Windows 10 X optimized for dual-screen devices.