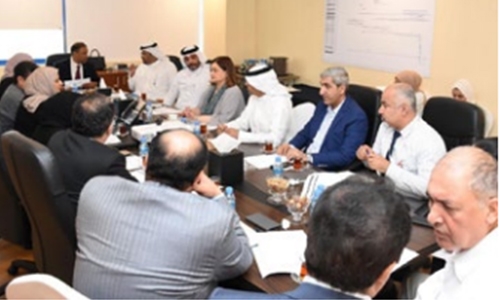 BCCI discusses Saudi food export requirements
The Bahrain Chamber of Commerce and Industry (BCCI) has held a coordination meeting presided over by board member and head the committees' coordination team Sonia Janahi. The meeting was held in the presence of officials from the Ministry of Health, the Ministry of Industry, Commerce, and Tourism, the Economic Development Board, the Ministry of Works, Municipalities Affairs, and Urban Development, Tamkeen, Export Bahrain and members for BCCI's Food Wealth committee.
The meeting came following the new requirements for food export as per the Saudi Food and Drug Authority (SFDA) and to build on the outcomes of the recent meeting between Bahrain's Ministry of Health and (SFDA). It stressed the importance of keeping abreast of the new food export requirements and maintaining the highest standards to reinforce the standing of Bahraini food products in the region and the world. The meeting also discussed holding awareness-raising workshops on obtaining ISO22000; HACCP; and Halal certificate.
It is worth mentioning that BCCI and the Ministry of Health circulated e-mails to food traders urging them to fill SFDA's survey on http:// www.sfda.gov.sa and to register their companies' details on BCCI's database on https://www. bcci.bh/fs/food/form.php to receive all updates regarding the new requirements.