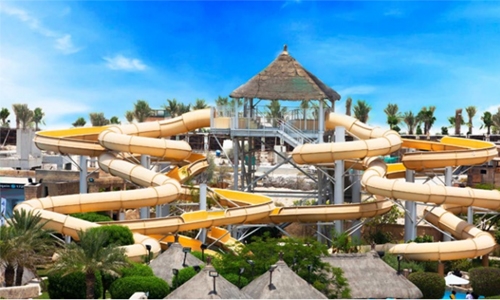 "Bahrain's Biggest EID Festival @ Lost Paradise Waterpark"
Bahrain's biggest waterpark is all set to welcome guests to the biggest EID festival the region has ever seen. With 10 days of non-stop, international and exhilarating fun for families and kids, Lost Paradise of Dilmun (LPOD) Waterpark also promises a thrilling experience with its one-of-a-kind water rides and the country's biggest wave pool.
Feel the exhilaration as Bollywood's Swarti Sharma, Morocco's Jihan, Beirut's Dabka Band, the well-renowned Azooz Nagham and other celebrities perform live entertainment for the delight of our guests during the Eid Festival. The LPOD's Kids' Festival is also slated to amaze children with the antics of well-known characters and clowns, Treasure Hunts, Carnival Rides, Mystical Mazes, Sand Pits, Magicians, and various games and outdoor activities that will keep the little ones clamouring for more.
The fun for everyone continues as Gifts and Prizes are given out throughout the Eid Festival, amid Bubble Shows, Neon Shows and Fire Shows that will engage families and make this Eid, the most memorable event of the year. To ensure guests' comfort and safety, LPOD has now certified lifeguards in all the rides & attractions. LPOD has been recently certified by TUV NORD for ISO 9001 & Health & safety OHSAS 18001: 2007.
For the next two weeks, Park timings have been extended by extra two hours in other words from morning till midnight and a special BBQ by wave pool during the evening for every guest to enjoy food all activities while inside the water park. Visit LPOD water park website calendar for specific opening and closing times each day.