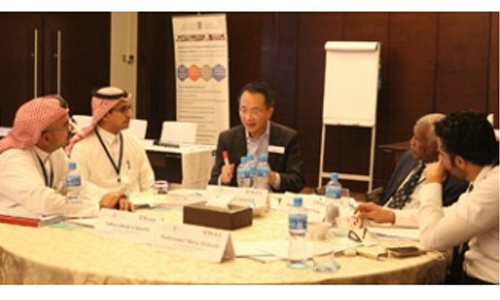 CIBAFI and Ivey Business School to organise fifth executive programme
The General Council for Islamic Banks and Financial Institutions (CIBAFI) and Ivey Business School at Western University, Canada, on their fifth year of fruitful collaboration, bring this year's Executive Programme on "Strategic Thinking, Agile Leadership and Curiosity, and Application of FinTech Innovations".
The two-day programme will be held on 5 - 6 November 2019, in Manama. This year's agenda will focus on strategic thinking, agile leadership and curiosity and the application of Fintech innovations to diverse aspects of the financial services. This year's Executive Programme also aims to include a pre-programme survey to gauge the participants level of leadership curiosity as well as the inclusion of experience sharing from industry leaders.
This programme is ideal for Senior Executives and Board Members from the Finance and Banking sector, Strategy and Consulting Industries, as well as members of regulatory bodies, among other functions. Interested participants are encouraged to apply before or by 18th August 2019 to avail of the discounted early bird registration fee. By the end of the programme, participants will be entitled to receive a joint certificate of attendance from CIBAFI & Ivey Business School.