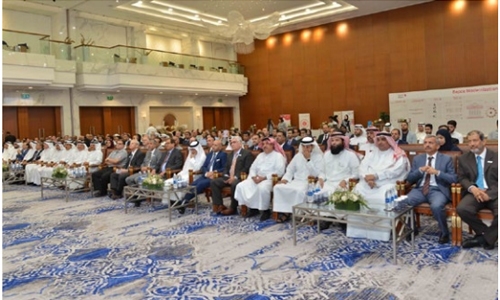 Bapco holds BMP stakeholder engagement meeting
Bapco organised a Stakeholder Engagement Meeting (SEM) on the Bapco Modernisation Programme (BMP) yesterday at the Gulf Convention Center, the Gulf Hotel. The event was held under the patronage of Dr Pete Bartlett, Chief Executive of Bapco and included senior officials of the oil and gas sector and key stakeholders of the project.
Dr Bartlett gave a presentation explaining the importance of this strategic project in supporting the sustainable development endeavours in the Kingdom and its contribution to the aspirations of Bahrain's Economic Vision 2030. Dr Bartlett reviewed the project criteria, guidelines, legislation and environmental requirements, and the best international practices in the industry which are being applied to the project.
"Our goal is to have a healthy two-way dialogue, and to demonstrate to all stakeholders that we have undertaken a comprehensive Environmental and Social Impact Assessment for the BMP." The first day of the event was devoted to government ministries, industry partners and other invited stakeholders. Day two was for the general public. The accompanying exhibition explained the various scope and Environmental & Social Impact Assessment (ESIA) aspects of BMP.