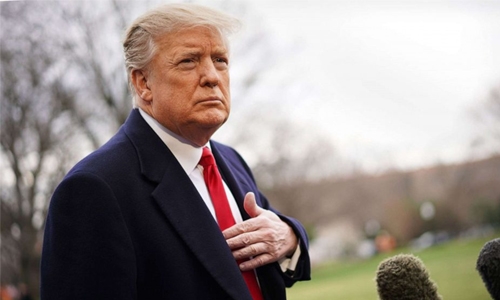 EU should build autos in US to avoid tariffs: Trump
President Donald Trump said yesterday he was using the threat of tariffs to pressure European manufacturers to build more autos in the United States. In a televised interview Trump also denied that trade talks with China had hit a bump in the road, saying they were nearing a conclusion.
The comments aired on Fox Business come as Washington pursues its long-running multi-front trade confrontation with the world's largest economic blocs. Top trade negotiators are due to begin a fresh round of talks in Beijing next week and the White House is also considering imposing punishing duties on automobile imports on national security grounds -- something economists say could send shockwaves through the global economy.
"I'll tell you what the end game is. They'll build their plants in the United States and they have no tariffs," Trump told the network.