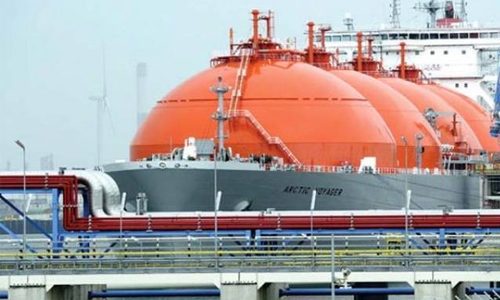 Gas demand to grow in 2017 but more slowly
Doha : Demand for natural gas will grow in 2017 but at a slower rate than in recent years, Qatar's energy minister said on Thursday ahead of a meeting of exporting countries.
Mohammed Saleh al-Sada said ministers of the Gas Exporting Countries Forum (GECF) would discuss "long-term strategy" at Thursday's meeting in Doha.
"The big news, of course, is that the demand for natural gas grew in 2015 by 1.9 per cent, more than double of that in 2014," he said.
"And it is expected to continue growing in the next year albeit at a lower pace."
The Doha-headquartered GECF is made up of 12 countries, including Russia, Algeria, Libya and Venezuela who between them account for more than 40 per cent of global gas output.
Officials would not confirm if all 12 countries would be represented at Thursday's meeting but ministers from Russia and Algeria were taking part.
Iranian Oil Minister Bijan Zenghanah had already announced he would not attend.
The GECF is meeting at a time when Liquefied Natural Gas (LNG) production is growing because of output from non-members Australia and the United States.
Qatar is currently the world's biggest LNG exporter but could soon be overtaken by Australia.
Sada said there would be a "new environment and competitiveness" on the supply side.