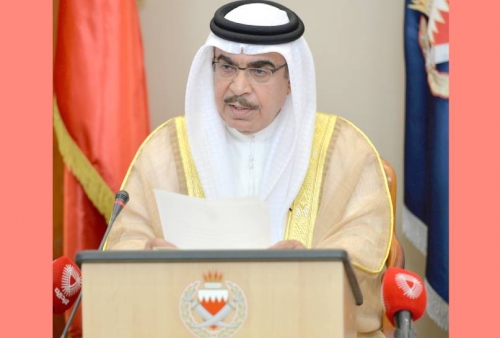 Focus on promoting peaceful co-existence: Bahrain Interior Minister
Agencies | Washington
The Daily Tribune – www.newsofbahrain.com
Interior Minister General Shaikh Rashid bin Abdulla Al Khalifa attended a ceremony hosted by US-based Drug Abuse Resistance Education (D.A.R.E). marking the 40th anniversary of its establishment.
Gen. Shaikh Rashid bin Abdullah was honoured and awarded by the officials of the organisation. The minister delivered a speech, highlighting the strong partnership between the Kingdom of Bahrain and the US, and commending joint efforts to stave off threats and overcome challenges.
He hailed the successful launch of the curriculum for peaceful coexistence and combating extremism, describing the blueprint as a key step in concerted collective efforts to confront extremism, which is a global challenge.
Bahrain Ambassador in Washington and first member of the board of directors of the organisation from outside the US, Shaikh Abdulla bin Rashid Al Khalifa, was also present. A curriculum for peaceful coexistence and combating extremism was launched within the framework of the modernisation process of the program to combat violence and addiction "Together" which is being implemented by the Kingdom of Bahrain.
The training curriculum has been translated into Arabic, in line with Arab customs and traditions, in partnership with the American organisation D.A.R.E. Gen. Shaikh Rashid bin Abdullah stressed the ministry's efforts to promote basic values to combat intolerance and extremism, highlighting the national plan to promote national belonging and consolidate the values of citizenship (Bahrainouna).