Eco-friendly Bahrain moving towards a 'green economy'
TDT | Manama
The Daily Tribune – www.newsofbahrain.com
Reported by Ashen Tharaka
World Environment Day is celebrated annually on June 5 and encourages awareness and action for the protection of the environment. It is supported by many non-governmental organisations, businesses, and government entities and represents the primary United Nations outreach day supporting the environment.
When it comes to fostering a green economy, the Kingdom of Bahrain is constantly eager to improve environmental protection. According to the Information and eGovernment Authority (iGA) reports and data, the government has begun to pay significant attention to the issue of food security in response to the impact that the greenhouse effect and global warming are having on climate change.
In the green economy, technological initiatives are crucial to achieving the Kingdom's 2030 vision. To address the problems the Kingdom is having with planting, iGA has launched a number of projects. These projects focus on mapping the geospatial locations of countries' vegetation.
The botanical atlas is one of the important results of that effort. iGA took this great initiative with the main goals of measuring and classifying the vegetation's health and identifying and classifying vegetation habitats, in addition to the classification of the vegetation as per its types and height in the Kingdom.
Waste
In a recent interview with Sadeq Rahma, a senior environmentalist at the Supreme Council for the Environment, Bahrain collected 1.8 million metric tonnes of waste in 2021, largely domestic waste and less industrial waste than in prior years. "That is why we are putting forth quick-moving programmes to lead our country towards sustainable goals," Sadeq Rahma told The Daily Tribune. Mangrove trees
A ceremony was held last month to celebrate the planting of seedling No. 100,000 of mangrove trees in the Ras Al Mutla area, south of the Kingdom. It was held under the patronage of the National Security Advisor, Supreme Defence Council Secretary General, and Royal Guard Commander Lieutenant General His Highness Shaikh Nasser bin Hamad Al Khalifa.
The Bahrain Defence Force (BDF) Royal Guard carried out the ceremony in cooperation with the Ministry of Municipalities Affairs and Agriculture as part of the national afforestation plan Green Bahrain.
Projects
In addition to the government-led initiatives, a number of NGOs and well-known organisations stepped up to join these programmes to help the Kingdom accomplish its aims. The Bohra community organised an e-waste collection drive in an effort to protect the environment by avoiding dangerous waste goods that might leak into groundwater or end up in landfills and instead reusing, recycling, and discarding them.
In favour of environmental conservation, more than a hundred volunteers participated in the first Earth Day Bahrain health and wellness event in April by planting trees at Water Garden City Beach in Manama.
Reminder
World Environment Day 2023 is a reminder that people's actions on plastic pollution matter. The steps governments and businesses are taking to tackle plastic pollution are the consequence of this action. It is time to accelerate this action and transition to a circular economy.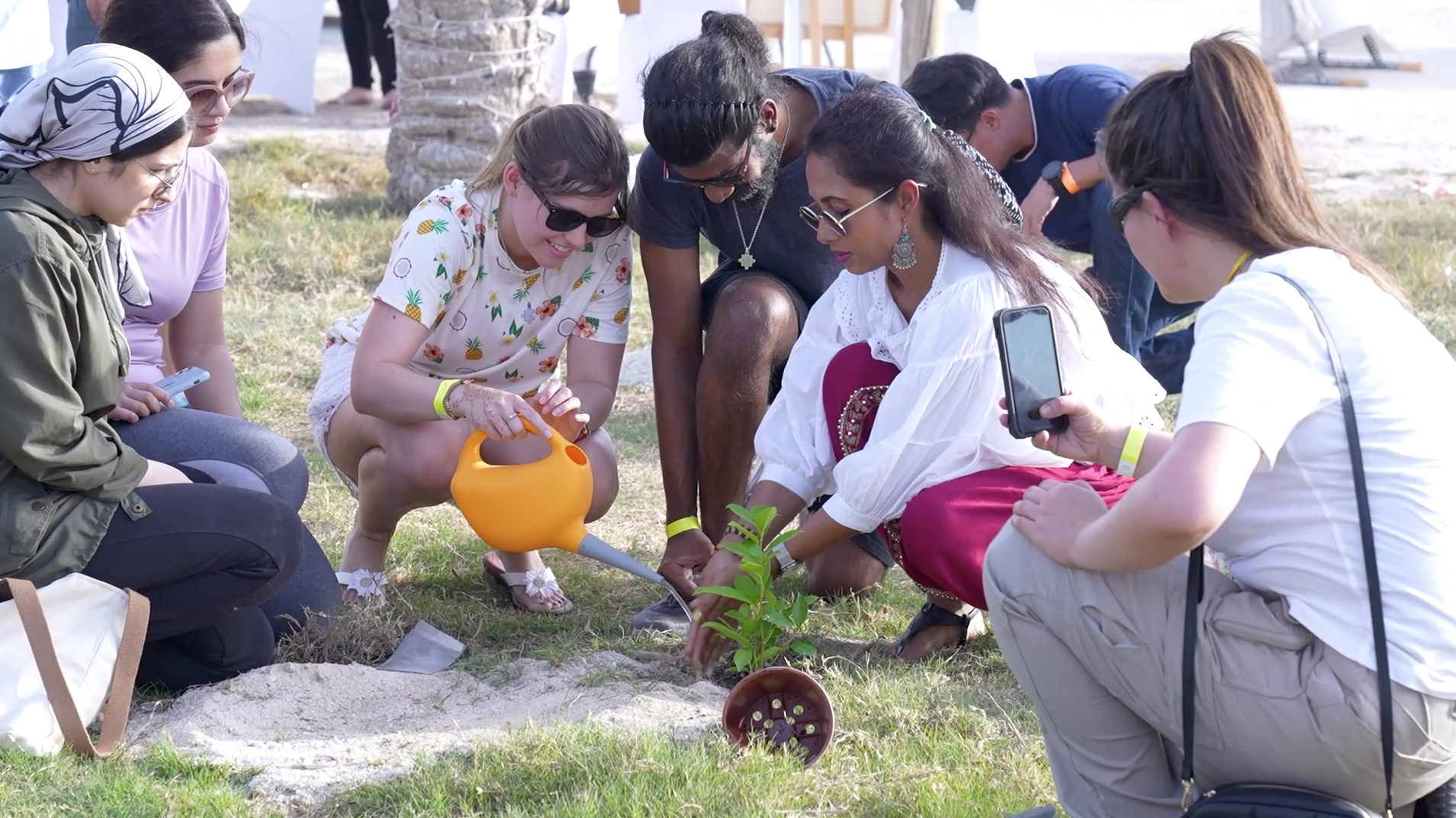 Volunteers planting trees at first Earth Day Bahrain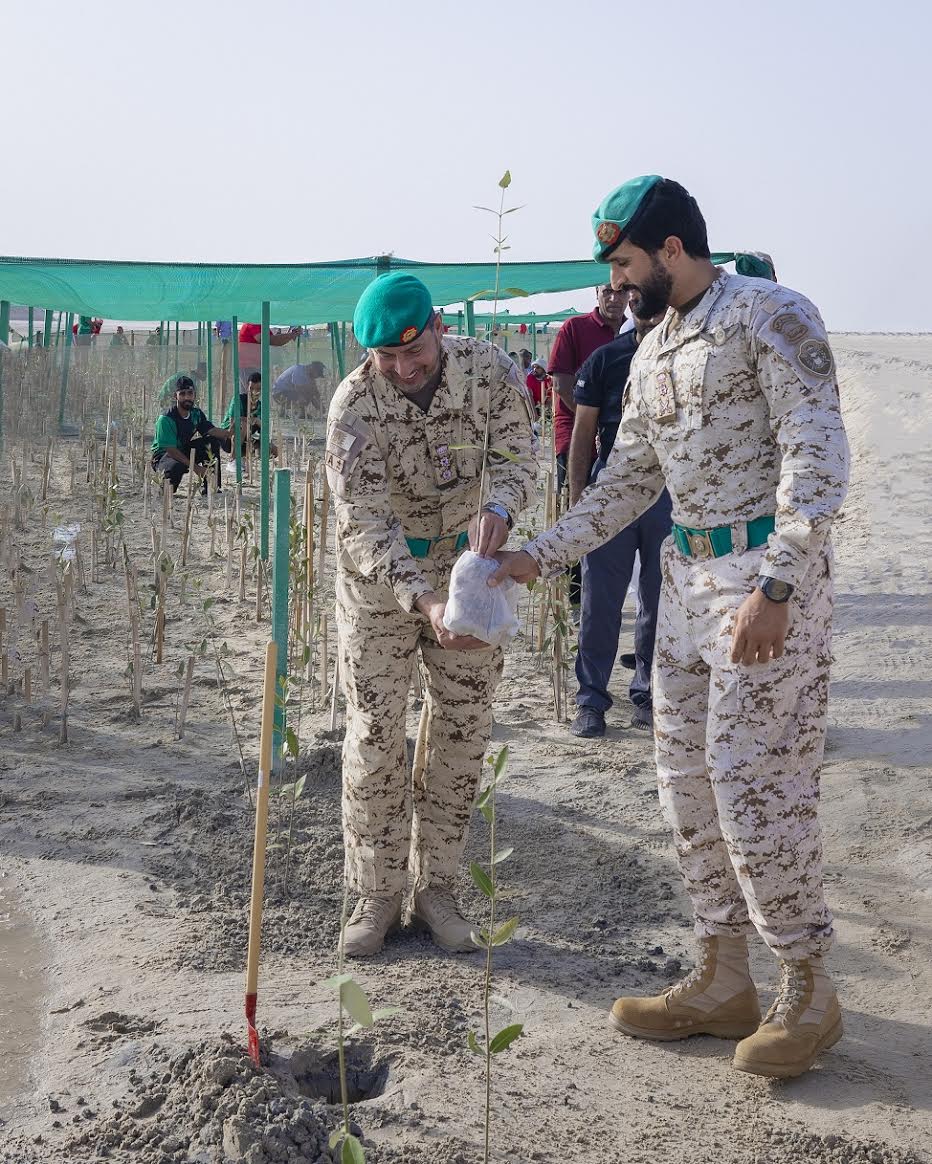 Planting of the seedling No. (100,000) of mangrove trees in the Ras Al Mutla area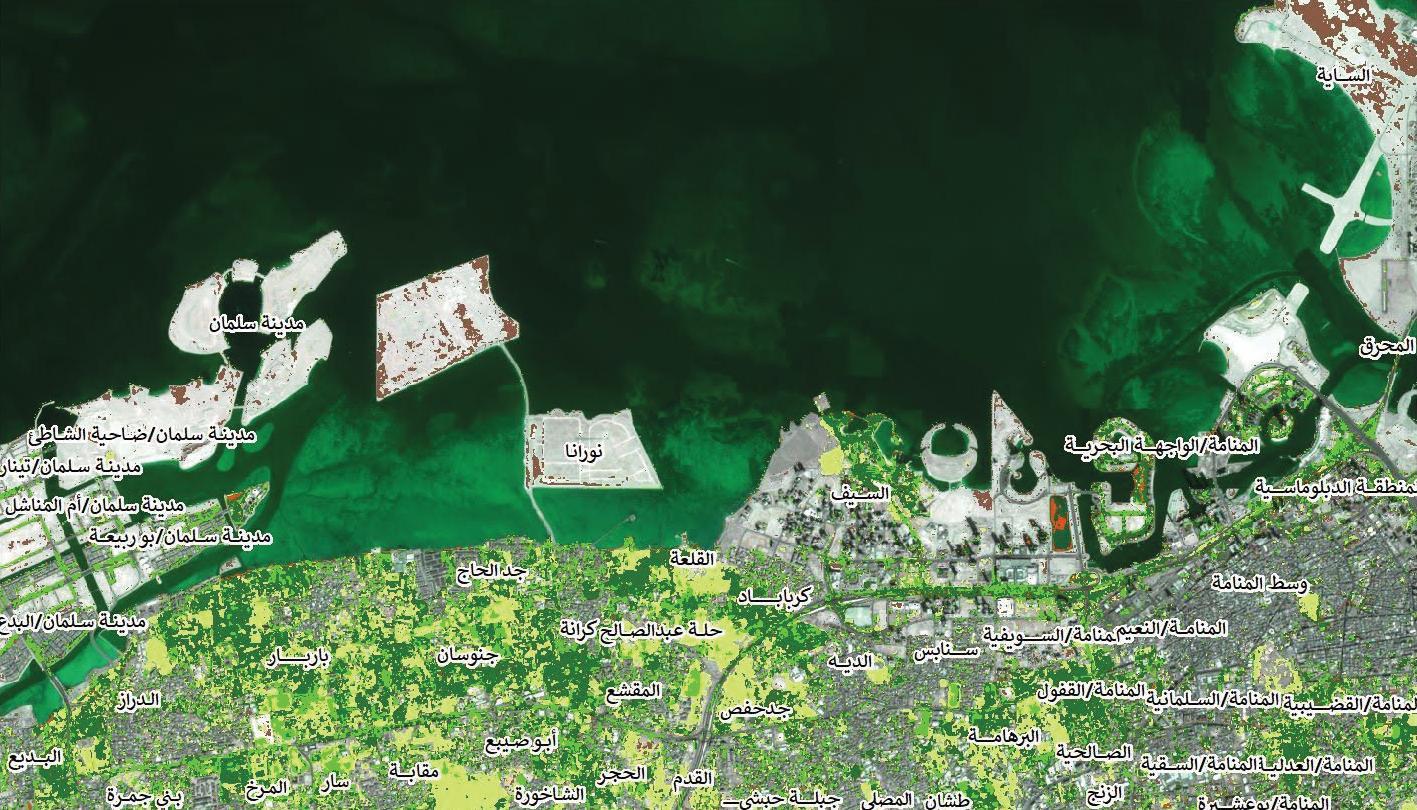 Vegetation classification as per their vegetation height over the Capital and Northern Governorate