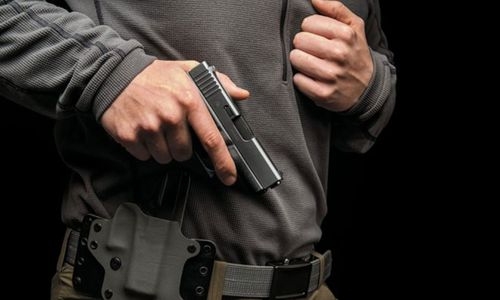 Two jailed for robbing Bahraini man at 'toy' gun point
TDT | Manama
The Daily Tribune – www.newsofbahrain.com
Two men jailed for five years for mugging a Bahraini man after holding him at gunpoint, had their appeal against the prison term rejected by the High Appeals Court.
Cops also later found that the gun used by the men, both African nationals, during the attack was fake.
During the trial, the suspects maintained their innocence, claiming that they were in an inebriated state on that day and had no memory of the attack.
Rejecting their appeal, the Court also confirmed their deportation.
Authority said they would deport the men after serving their jail terms. Incidents leading to the case started on the 22nd of June 2022, when the victim – a Bahraini national- was on his way home.
The suspects, the victim told the Court, came running towards me and made a threatening gesture.
"One of them trained his gun on me as the other leapt at me 'brandishing' a knife. "Fearing for my life, I stopped resisting, barely moved, and gave whatever they demanded," the victim said.
The whole episode happened near an ATM in Sanad.
The suspect also told prosecutors that he failed to see that the gun was fake.
"The gun they pointed at me, I thought was real.
"Frozen with fear, I could barely process such details.
"As they demanded, I pulled out my wallet and gave them BD50 as they dealt a heavy blow to my waist.
"As I wriggled in severe pain, the men took to their heels and disappeared into the darkness," the 38-year-old victims told prosecutors, recalling the ordeal.
Investigators said they managed to identify the suspects from footage collected from the ATM security cameras.
"As we had a positive ID, we intensified the search and soon got hold of both men," the cops said. "We managed to trap the first suspect, who led us to the second."
In a raid conducted at their place, police said they also recovered tools used by the suspects for committing the crime.
Police said they also found from their residence the pants and shirts the suspects wore during the attack.
Investigators said they also recovered BD21 from a jacket in their room, believed to be part of the stolen money.
The first suspect confessed that the gun used for committing the crime was fake, and he led police to the hiding place, where he had kept the toy gun.
During interrogation, the second suspect also confessed to the crimes.