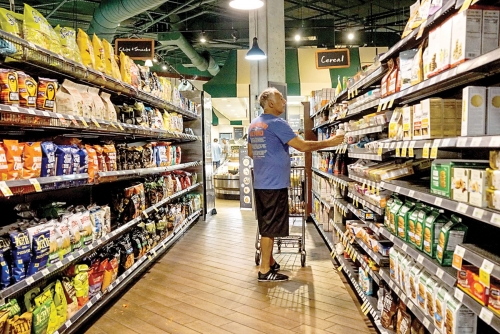 Sufficient quantity of food stocks available in Bahrain's local market
TDT | Manama
The Daily Tribune – www.newsofbahrain.com
There is sufficient stock of basic food materials in the local markets here, confirmed the Ministry of Industry and Commerce in response to a parliamentary query yesterday.
Bahrain, the ministry told Hanan Muhammad Fardan during a "question and answer" session in the Parliament that it is keen to secure strategic stock of food materials to meet various circumstances.
The Kingdom has integrated oversight mechanisms from all ministries and agencies to ensure market supplies where the Ministry of Industry and Trade intervenes to ensure "supply and demand" in a way that meets the right of both the consumers and traders.
The ministry also praised the role of traders and suppliers in the private sector for their cooperation with public entities to ensure sufficient supply. Bahrain, the ministry said, enjoys 38th rank worldwide, an increase of 11 positions from 2020, on the Global Food Security Index, thanks to the efforts of the government shared by various ministries and agencies in cooperation with the private sector.
Citing Article 15 of Law No. 35 of 2012 regarding consumer protection, the ministry said it ensures competition and monopoly controls. The ministry said it is keen to intensify efforts to ensure price stability.
Separately, the Ministry of Industry and Commerce said there are 79,821 registrations in the commercial registry system, which the ministry is striving to take online, in its reply to a question raised by MP Muhammad Jassim Al-Alewi.
The ministry said officials are conducting periodic field visits to markets and shops to ensure customer satisfaction, the validity of promotional campaigns, availability of products, and to prevent commercial fraud.
"If we detect unjustified price hikes or any other fraud, the penalties amount to closing the stores administratively or referring the violators to Public Prosecution, slapping fines, cancelling registration and other lawful procedures," the ministry said.