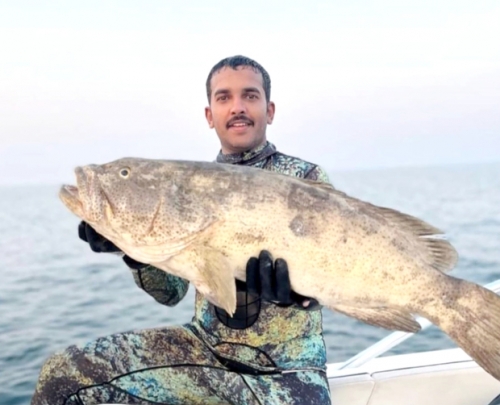 Bahraini missing while diving in northern region
TDT | Manama
The Daily Tribune – www.newsofbahrain.com
Reported by Zahra Ayaz
A massive search effort continued to look for a Bahraini diver, Nashme Hassan Al Hiddi, who went missing during his diving trip in the northern region of Bahrain.
According to sources, marine patrols were immediately directed to the area, and the necessary measures were taken.
The Coast Guard Command stated that search and rescue work is still under way, noting that the Public Prosecution Office has been notified of the incident. Authorities and volunteers are working together to continue looking for the diver.

Volunteers were urged to exercise caution, and drivers were told to only search in pairs while attached to a boat for further security. One must take the necessary precautions before embarking on such an excursion, including gathering all relevant meteorological information, determining if it is windy or not, consulting the safety personnel, and remaining alert at all times.
Earlier, The Daily Tribune reported a similar case where a Bahraini diver went missing and was found dead after drowning at sea, according to the Ministry of Interior. The Coast Guard had initiated a search after a 51-year-old citizen drowned while diving with a group of other individuals Al Hiddi reportedly off the coast of Sitra.