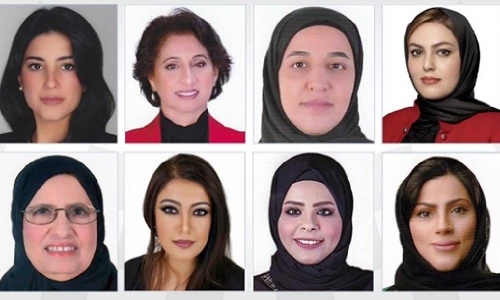 Warm welcome for Bahraini women's historic wins in polls
TDT | Manama
The Daily Tribune – www.newsofbahrain.com
Bahraini women have made history again and demonstrated that they are capable of making change and achieving progress. Early on November 20, the announcement that eight women had won seats was welcomed by elation and cheers that resonated throughout Bahrain and beyond.
The 2016 record of the number of women in the Council of Representatives was shattered by the determination of women to run and win and by the support of the voters who have come a long way since 2002 when eight was the number of women who registered their names as candidates.
While it was a great victory for the eight candidates and their supporters, it was a triumph for Bahrain and its values. Despite repeated calls to introduce a quota system to assist women win seats, Bahrain has insisted that the greatly cherished value of merit will not be compromised regardless of the importance of the intention and the significance of the goals.
The latest achievement by the women of Bahrain has demonstrated the relevance of such an approach. Shortly after the announcement of the results, Her Royal Highness Princess Sabeeka bint Ibrahim Al Khalifa, the President of the Supreme Council for Women, expressed pride in the latest achievement by Bahraini women, lauded their determination and congratulated the winners.
"It is a proud moment in the successive achievements of women in Bahrain," HRH Princess Sabeeka said. In 2002, only eight women braved obstacles and ran in the parliamentary elections, the first since the launch of the constitutional reforms that gave them the right to contest in the national polls.
None of them was able to carry her constituency, but their bravery and sense of fight were a breakthrough that paved the way for Bahraini women to believe in their political potential and power.