ICRF concludes 'Thirst-Quenchers 2022' programme
TDT | Manama
The Daily Tribune – www.newsofbahrain.com
Indian Community Relief Fund (ICRF) held the concluding event of its 'Thirst-Quenchers 2022' programme on 17 September at the worksite in Marassi, Diyar Al Muharraq.
HE Piyush Srivastava, Ambassador to the Kingdom of Bahrain, Mr Ahmed Jaffar Al Hayki and Assistant Undersecretary from Ministry of Labour and ICRF Chairman, Dr Babu Ramachandran, were present at the programme.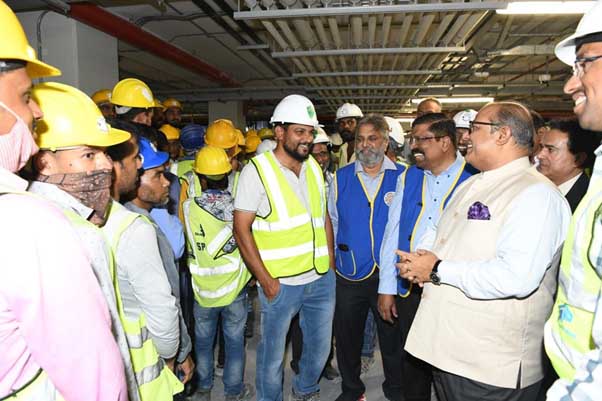 The event was also attended by the senior official from Ministry of Labour, Indian community organisations including Bohra community, Bahraini Chapter of ICAI and World NRI Council. The other attendees included Second Secretary (Consular), Embassy of India, Shri Ravi Shanker Shukla; officials of ICRF: Mr V K Thomas, Mr Pankaj Nallur, Mr Aruldas Thomas, Ms Nisha Rangarajan, Mr Aneesh Sreedharan, Mr Mani Lakshmanamoorthy and Mr Rakesh Sharma; Managers/ Supervisors from Cebarco: Mr Ashwin, Mr Devanand and Mr Mohammed Salim; and Bohra community members.
Over 550 Indian workers benefited from the event. In 12 such event organised since July 2022, ICRF reached out to more than 3,100 workers. The Indian Community Relief Fund ("ICRF") Thirst-Quenchers 2022 team concluded its annual summer awareness program on 17 September.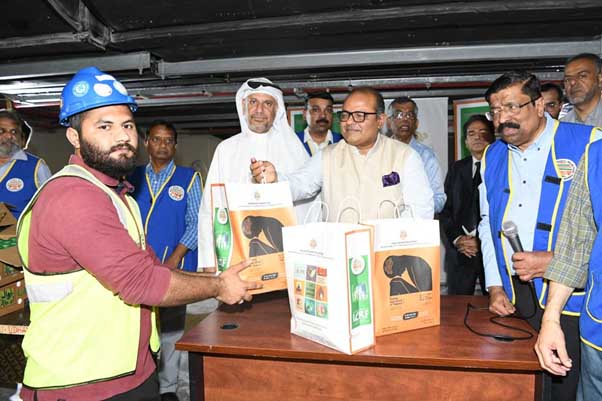 The basic purpose of this program is to create awareness towards a healthy and safe summer 2022. ICRF has been organising the 'Thirst-Quenchers' programme for the past seven years. The event, organised during the summer months, is aimed to create awareness on healthy and safe summer.
ICRF team distributes water, juice, laban and food packets to the workers at the various worksites. Since inception of the programme it has benefitted over 15,000 workers.