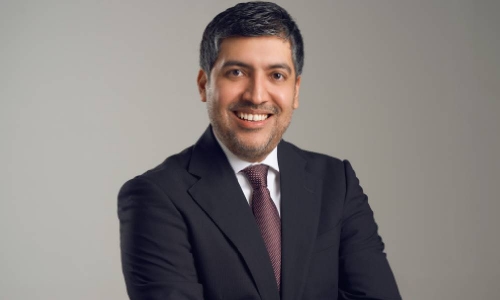 New scientific study on Bahrain-France relations
TDT | Manama
The Daily Tribune – www.newsofbahrain.com
Bahraini intellectual Dr Nooh Khalifa has revealed his readiness to launch new scientific study on Bahraini-French historical relations and their contemporary developments in the coming weeks.
Dr Khalifa expressed his pride in his intellectual engrossment with the strides taken by His Majesty King Hamad bin Isa Al Khalifa, which has achieved great rapprochement with various countries across the world and among the notable is with the French Republic.
"The study focuses on the image of French President Emmanuel Macron in Bahrain and the vital progress between the two countries connected by strong relations in the political and military fields at the historical and contemporary levels," stated Dr Khalifa.
"The study discusses the media image of French President Emmanuel Macron in Bahraini newspapers during the 2022 Presidential elections, which he ran against his opponent Marine Le Pen, and its future dimensions.
"The study also deals with the the roots and developments of the alliance regarding issues of security and peace between the Kingdom of Bahrain and the French Republic between the reigns of French Presidents Valery Giscard d'Estaing and Emmanuel Macron."
Dr Khalifa added that the study is the first reference of its kind reviewing the history of Bahraini-French relations focused on the roots and developments of political and military relations from the early 1970s to the present.
He also added that the study constitutes an integrated reference to recall the history and development of the relations between the two countries, which have witnessed a pioneering political and military contact and understanding throughout history considered among the oldest and most prominent understandings in the world.
"The study, with its historical and modern data, filled with the strides of the King of Bahrain, contributes to consolidating the pillars of pride in the relations between the King of Bahrain and France as well as inspiring enhanced ideas for the future of relations," concluded Dr Khalifa.