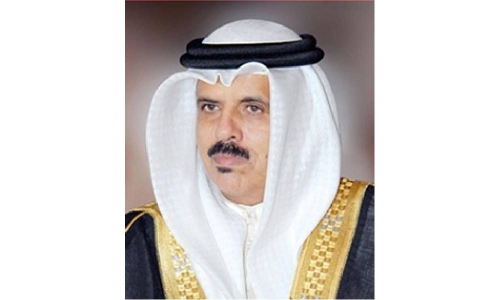 Bahrain Education Minister approves scholarships for academic year 2022-
TDT | Manama
The Daily Tribune – www.newsofbahrain.com
Dr Majid bin Ali Al Nuaimi, the Minister of Education, yesterday approved the names of scholarship winners for the academic year 2022 - 2023.
Outstanding students, graduates of public and private schools, who had secured a cumulative average of 95% or more, received the scholarships.
The applicants who had an average of 90% to 94.9% were awarded scholarships in various disciplines, following approved criteria. This year, the minister said, there were no ability tests and considered only cumulative average for awarding scholarships.
The ministry also stressed plans to consider students who memorised the Holy Quran, students with special needs, and talented and distinguished students in school activities.
Dana Abdullah Bouasli, Head of Scholarships, said students can use their secret numbers obtained for registering to know the winners on the ministry's website www.moe.gov.bh from today until next Friday.
To complete procedures for confirming scholarships, students should send the required documents for verification. Email ids are pub_uni_grants@ moe.bh for scholarship recipients at the University of Bahrain and priv_uni_grants@moe.bh for local universities.
Winners of scholarships outside the Kingdom must bring their documents to the scholarships and grants section at the Auditors Services Centre in the ministry's building in Isa Town.
For enquiries (8am to 1pm), call 17873048 - 17873046 - 17873280 - 17875177. To contact the technical support team, call 17278417 - 17278269 - 17278892 - 17278236 or email it.support@moe.gov. bh.
The Ministry of Education had also called on students nominated for the next academic year to send their forms with required documents to new_ grants_2022@moe.bh from September 1 to October 31, 2022.