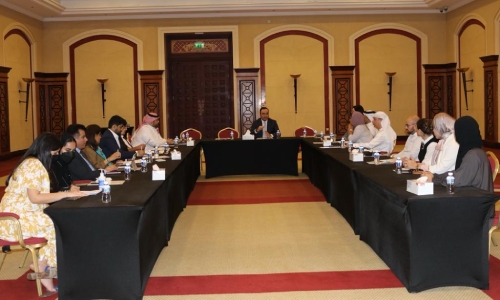 Iconic Manama Souq develop plans discussed
TDT | Manama
The Daily Tribune – www.newsofbahrain.com
Manama Souq Development Committee (MSDC) discussed its revival plans during a meeting held by Bahrain Tourism and Exhibition Authority.
The meeting showcased diverse efforts to revive the market's tourism, heritage, commercial, and social status as one of the region's most significant markets.
BTEA Chief Executive Officer Dr Nasser Qaedi unveiled plans to implement the overall development of the Manama Souq in cooperation with the committee and other relevant authorities.
He commended the committee members, praising their support to the authority.
"BTEA is keen to continue conducting several events in the Manama market. Building on the success of the authority's recent market events, including Bab Al Bahrain fashion show, and the Manama Gold Festival, which featured more than 150 stores and generated sales of more than 1 million dinars among other events." Dr Qaedi said.
He noted the success of the Manama Souq Tours programme as well as the high turnout from tourists and visitors to participate in these tours, stressing the authority's ambition to increase the number of such tours and expand their itinerary to include more heritage landmarks and recreational activities.
Dr Qaedi addressed several initiatives that BTEA is devoted to putting into action in the market, including Bahrain Design Week and tenders for the renovation of historic cafes and public spaces.
He emphasized plans to complete a sizable percentage of this development process before the start of next winter when the Manama market is experiencing an increase in visitors.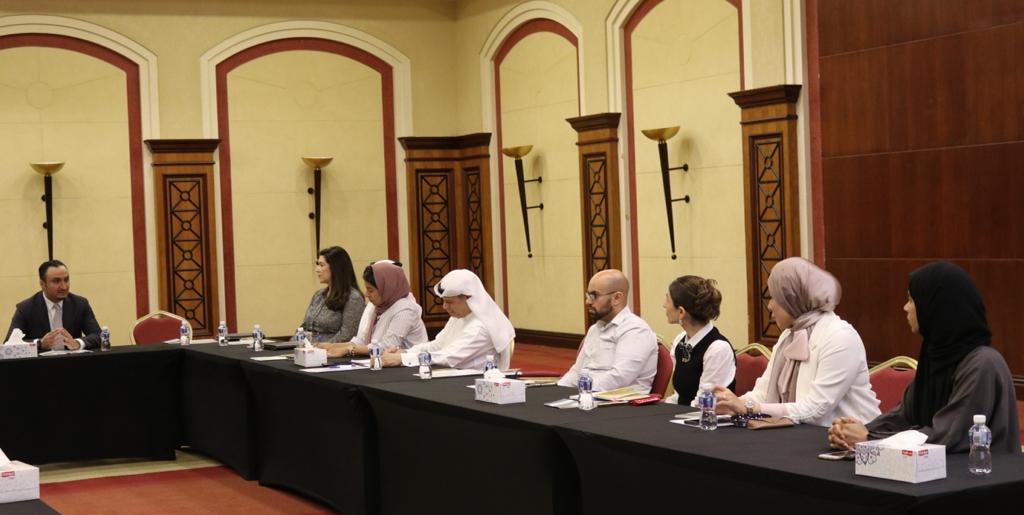 Fouad Al-Shukr also discussed the potential for expanding the successful events held by BTEA in the market to include additional locations within it, such as the old municipal square and Tawaweesh Square, to spread the benefits of these events to the market's largest possible geographic and commercial area.
Ghada Mohammed Al Sayed commended creative events like Bahrain Design Week, appreciating the range of events hosted by BTEA in Manama Market, highlighting the need of bringing more Bahraini art activities and artists to these events.
Ibrahim Daoud Nuno stated that the Manama market development project preserves the unique architectural heritage and showcases its religious and commercial features, which have witnessed fraternity and coexistence in Bahrain since ancient times, adding that as work progresses, more tourists and visitors will come to the market, which will benefit not only traders but also Bahrain as a whole.
The MSDC comprises representatives from the Ministry of Works, Municipalities Affairs and Urban Planning, Bahrain Authority for Culture and Antiquities, Urban Planning and Development Authority, Bahrain's Economic Development Board, the Capital Governorate, and the Capital Municipal Council as well as several Manama Souq traders.