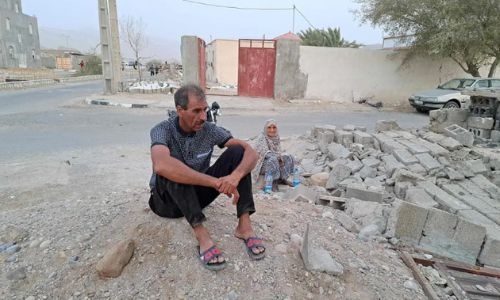 Quakes rattle Iran, tremors felt in Bahrain, GCC
TDT | Manama
The Daily Tribune – www.newsofbahrain.com
Several quakes having magnitudes above 6 hit Iran in quick successions earlier yesterday, killing at least five and injuring 49 people. Rescue efforts started immediately, but aftershocks continued to push local residents onto the streets.
Reports said people in the UAE, Qatar, Bahrain, Oman and Saudi Arabia also felt the tremors. The National Centre of Meteorology said residents in the UAE reported experiencing tremors. Some 24 tremors, two with a magnitude of 6.3 and 6.1, followed the 2 am local time quake that flattened the village of Sayeh Khosh near Iran's Gulf coast in Hormozgan province.
The most recent tremor occurred around 8 am, officials told state TV. The first earthquake occurred around 02:00 (21:30 GMT) with a magnitude of 6 at a depth of 16 km, according to the American Seismological Institute (USGS). It was followed by two other aftershocks, two hours later, with a magnitude of 5.7 and 6, at a depth of 10 km, according to the same source.
The tremor occurred in an area 100 kilometers southwest of the port of Bandar Abbas, according to the United States Seismological Institute.