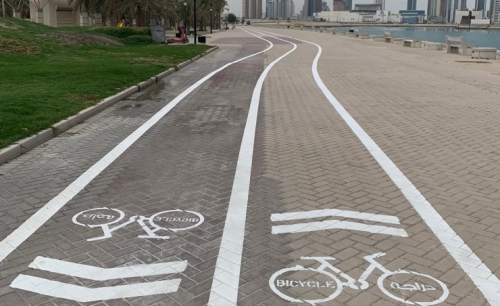 Bahrain to have more cycle tracks
Agencies | Manama
The Daily Tribune – www.newsofbahrain.com
The Transportation Ministry has licensed two companies to operate bikes and scooters in selected walkways, corniches and in Salman City and East Hidd, said Ministry Assistant Undersecretary of Land Transportation Nada Deen.
Approximately 670 scooters and more than 50 bicycles are currently available at the sites.
Assistant Undersecretary for Joint Municipal Services at Works Ministry Shawqiya Humaidan said Bahrain has more than 10 cycle tracks.
She pointed out that the construction of a special cycle track at King Faisal Corniche was completed on an experimental basis, with the aim of spreading it to all sites later.
The two ministries will continue to organize the process of managing, developing and operating cycle tracks through the Memorandum of Understanding (MoU) between the two sides in early 2021.
The MoU stipulates that special tracks are to be provided for bicycles and scooters in all walkways and corniches.