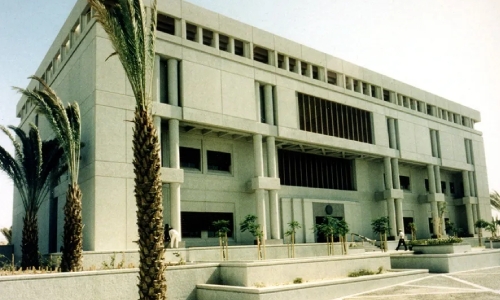 US Embassy tweet draws widespread condemnation from Bahraini societies
TDT | Manama
The Daily Tribune – www.newsofbahrain.com
The US Embassy in Bahrain yesterday attracted widespread condemnation from political, social and religious leaders in the Kingdom over a tweet that they said failed to respect the values of the Bahraini society.
The tweet on its official account @USEmbassyManama had encouraged and supported homosexuality, said a report by AlAyam.
"The month of June is recognized in countries around the world as Lesbian, Gay, Bisexual, Transgender and Intersex (LGBTI) Pride Month.
The United States respects the dignity and equality of LGBTI people and celebrates their contributions to society.
#PrideMonth," the tweet by @USEmbassyManama reads. "Bahraini society rejects such abnormal calls, which do not show any respect for religious values, its customs and traditions, which consider these acts a crime and an act contradicting human nature," the AlAyam report said.
The rejection in Bahrain also follows a similar uproar over similar tweets promoting homosexuality by US Embassy in Kuwait.
Kuwait's Foreign Ministry on Thursday summoned the United States Embassy's acting charge d'affaires.
Kuwait said it handed the charge d'affaires a memorandum stating its rejection of what was published and stressing the need for the embassy to respect the laws and regulations in force in the State of Kuwait and the obligation not to publish such tweets.
Homosexuality is punishable by law in several countries, including Kuwait. The US Embassy in Saudi Arabia also published on June 1 a tweet that included support for the LGBT community