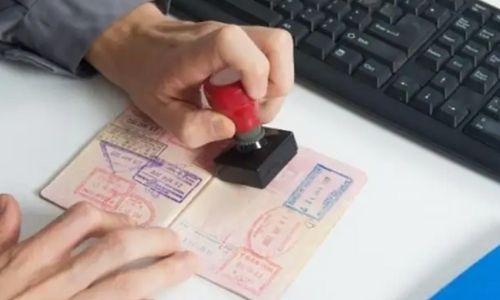 Two women jailed in Bahrain for forging travel documents
TDT | Manama
The Daily Tribune – www.newsofbahrain.com
Forging travel documents to legalise illegal stay landed two women behind bars in the Kingdom. The suspects, aged 41 and 45 years, allegedly, created fake travel documents to legalise their stay in the Kingdom, court files say.
Police arrested them at the Bahrain International Airport. According to the High Criminal Court, the 41-year-old woman landed in Bahrain on a visit-visa that expires in two weeks. However, she forged the documents, which now show that she went back on the 13th of December and returned after two days. She also faked the official seal to validate her travel in the passport. During interrogation, police found that the second suspect, also a woman, and another man, who is unidentified, helped her.
The forgery caught the official attention when the woman reached the airport for her return journey to her homeland in January. Customs verification officers grew suspicious of the seals and took the passport for a detailed examination. Officers told the court that the seals were almost similar to that issued at the airport but had minor distortions, good enough to understand it as fake.
Further investigation also proved that the women hadn't left the country on the said dates. However, during interrogation, the woman rejected the charges and said all she did was hand over the passport to the other woman, a friend from her hometown, to renew it. She also claimed no knowledge that she was staying in the Kingdom illegally.
However, the High Criminal Court said that there was prima facie evidence against both the women. The court also acquitted another woman for lack of evidence.