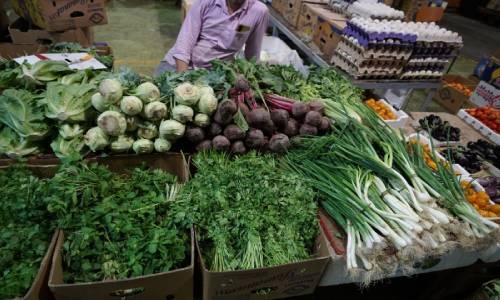 Home-grown veggies bring special taste to Iftar dishes of Bahrain
TDT | Manama
The Daily Tribune – www.newsofbahrain.com
Staff Reporter
Fresh fruits and vegetables grown in Bahrain are luring buyers to the local vegetable market located within Manama Central Market.
The area earmarked to sell Bahrain-grown veggies is flooded by buyers, who say nothing matches 'made in Bahrain' fruits and vegetables in quality and taste.
"Many citizens and residents here are unaware that most of the vegetables and some fruits are cultivated in the Kingdom," said a buyer at the market," said Micheal Marshal, a Bahrain resident.
"Bahrain is a role model in terms of attaining self-reliance in food production. The country is on the right track and this should be seen as a unique achievement for a GCC country," he added. Speaking to The Daily Tribune, Subair OV, a vegetable trader at the market, said Bahraini-grown tomatoes, cauliflower, cucumber and broccoli are a big hit among the vegetable buyers.
"All leaves that are an integral part of Arabic cuisine are grown here, be it fenugreek leaves, agathi leaves, kusbara, thyme or hindbeh. "My customers often tell me that nothing matches a salad made out of Bahrain-grown tomatoes. This is one place in the Kingdom, where you exclusively get home-grown fruits and vegetables. Bahrain eggs are the most popular among the expatriate population. They say it got a special taste."
Nanu Thikodi, a vegetable merchant at the market for the past 22 years, said the municipality waiving off rents to merchants who sell Bahraini agricultural produce is a great move in supporting the Kingdom's farmers.
"We merchants selling Bahraini agricultural produce are exempted from paying rents. We only need to pay an amount that comes under cleaning charges. This is a direct support offered to Bahraini farmers as we buy vegetables and fruits directly from them," he added.
While the Kingdom grows maximum vegetables and fruits during winter and spring, the summer market will see many imported veggies and fruits replacing them.
"Except white pumpkin and sweet melon, summer is a tough time for farmers in the Kingdom as high temperature is not a very supportive factor for growing fruits and vegetables."
Fruits merchant Aashiq Villapalli said dates fruit continue to remain the star among all agricultural produce. "Bahrain dates are one of the tastiest in the world. Date syrup is much in demand among the buyers along with many sweet products made out of date fruits."
The Kingdom's current production of date fruits is 13,000 tonnes a year. The Kingdom has a national strategy in place to increase the volume of local agricultural production to meet food security goals. The Kingdom is also pioneering research in new agricultural methods with alternative practices such as hydroponic farming becoming increasingly popular.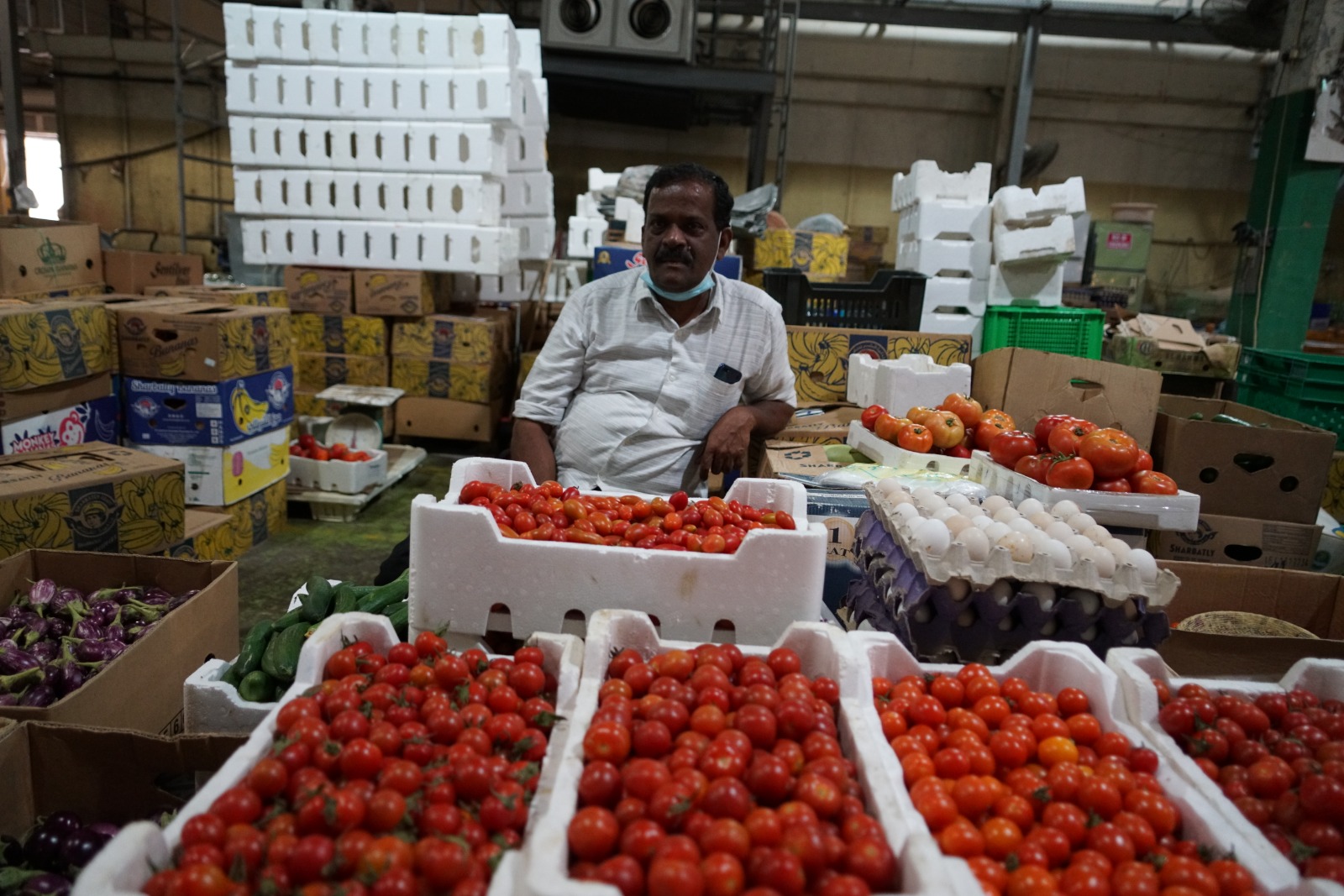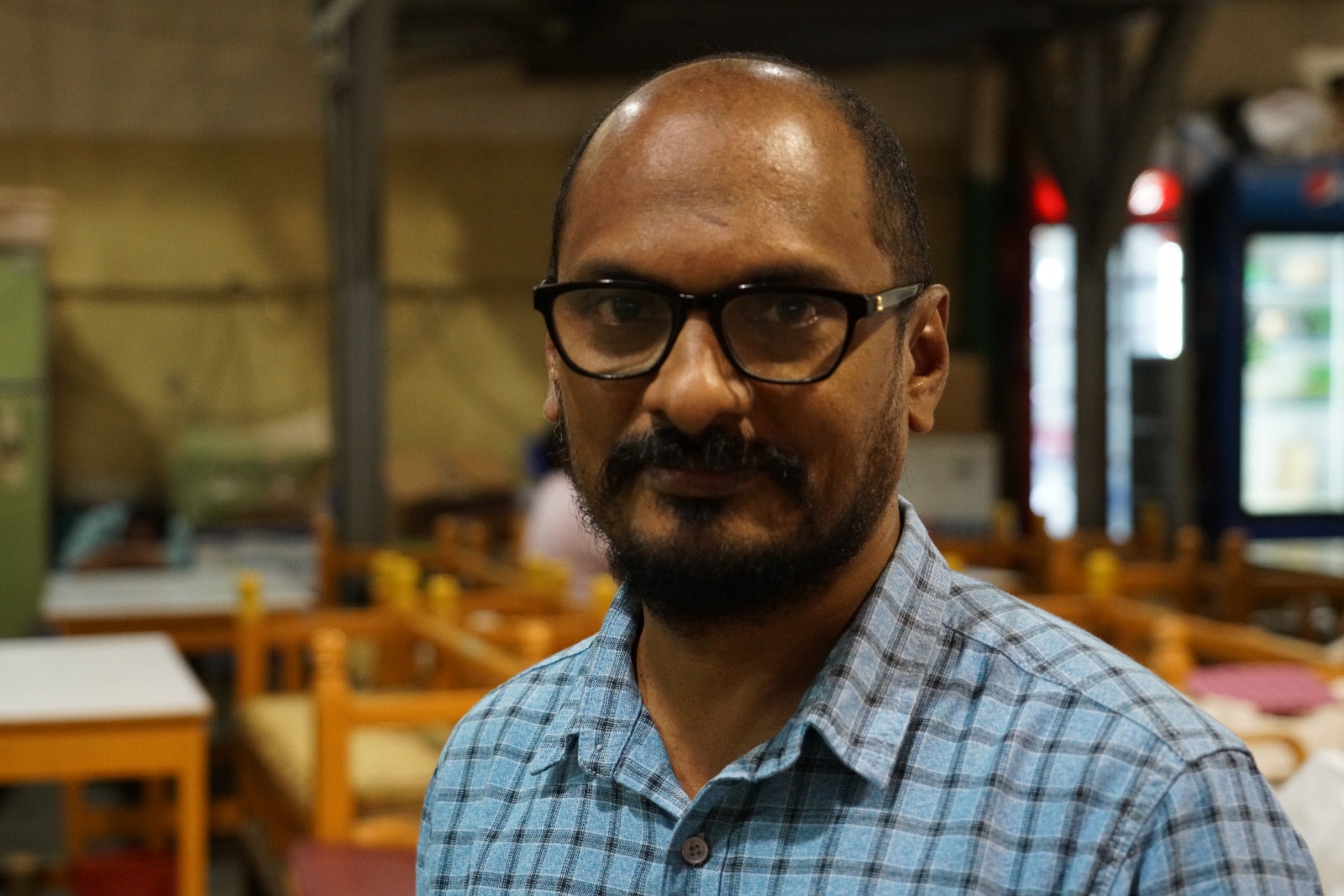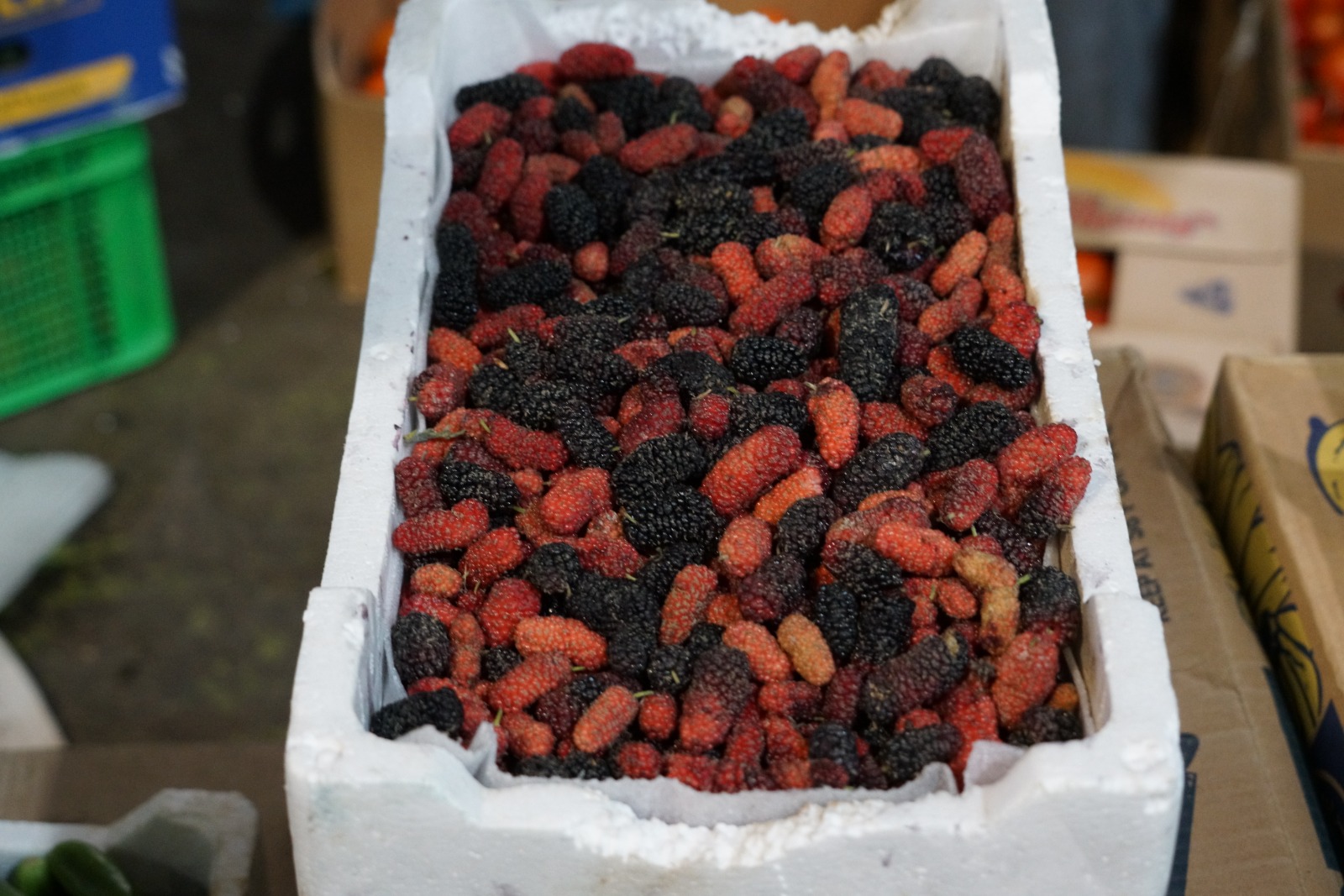 Bahrain grown mulberry at the market