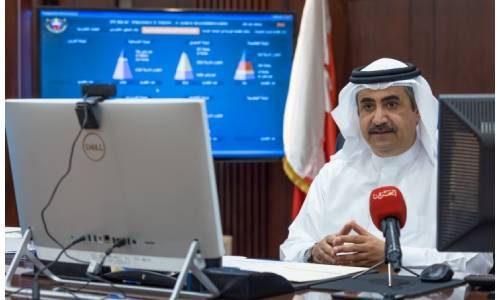 Restorative Justice Law guarantees exemplary treatment for Bahrain children
TDT | Manama
The Daily Tribune – www.newsofbahrain.com
Attorney-General, Dr Ali bin Fadl Al Buainain, has affirmed the Public Prosecution's intention to implement effectively the Restorative Justice Law for Children and their Protection from Ill-Treatment, which is an exemplary legislation with an enlightened humanitarian dimension in the criminal treatment and protection of children.
This is because it includes procedural and objective provisions that stipulate that no judgment or order shall be issued or actions be taken against children unless they are based on a thorough study of their social and psychological conditions, as well as ensuring that top priority shall always be given to the best interests of the child, he said.
The Attorney-General made the statements while addressing the international workshop on the "Prospects and Challenges of Effective Application of the Restorative Justice Law for Children", held under his patronage, in cooperation with the Judicial and Legal Studies Institute and the United Nations Office on Drugs and Crime, and with the participation of the British and French embassies in Bahrain.
The two- day event was launched yesterday with the participation of more than 200 specialists from different countries and in the presence of the Minister of Justice, Islamic Affairs and Endowments, Shaikh Khalid bin Ali Al Khalifa, ambassadors and diplomats.
Judges, members of the Public Prosecution and experts and international experts took part in the workshop.
In his opening speech, Dr Al Buainain stressed that the ultimate goal of the Law on Restorative Justice for Children is to give priority to preserving the best interests of the child.