IMAC Bahrain Media City declares social service and Business Excellence awards
TDT | Manama
The Daily Tribune – www.newsofbahrain.com
IMAC Bahrain Media City will mark its first anniversary with an award ceremony tomorrow at 6.30 pm.
Dr Abdul Hussain bin Ali Mirza, the head of Sustainable Energy Authority, will be the chief guest, said Chairman & Managing Director Francis Kaitharath during a press conference held at IMAC Bahrain Media City premises.
BMC Business Excellence Award will be presented to this year's Pravasi Bharatiya Samman Award winner KG Baburajan. BMC Social Service Excellence Award goes to Iman Qasim Mohammed, a Bahraini social activist who provides humanitarian support to expatriates at Salmaniya Hospital.
The Cooperative Minister of Kerala, M V Govindan Master, will inaugurate the event.
Renowned Indian novelist George Onakkoor, Cochin Kalabhavan General Secretary KS Prasad, Amity University Advisory Board Member Dr A. Madhavan, Music Director Raju Rajan Piravom and other eminent personalities from various socio-cultural fields from Bahrain will address the gathering.
Performances of Kerala's traditional art forms such as Ottamthullal, Chakyarkoothu, Thiruvathira and Ganamela will mark the end of BMC Sravana Mahotsavam 2021.
At the press conference held at Bahrain Media City, Chairman Francis Kaitharath, Media and Admin Head Praveen Krishna and Sravana Mahotsavam major sponsor UNEECO CEO Jayashankar Viswanathan were present.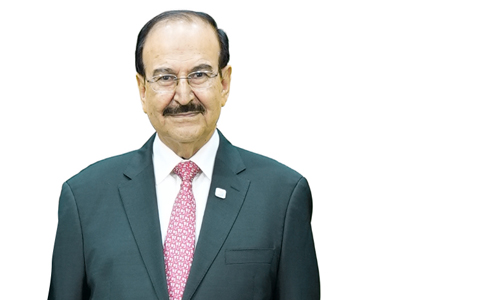 Dr Abdul Hussain bin Ali Mirza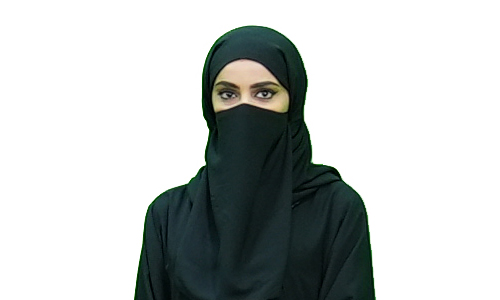 Iman Qasim Mohammed. Winner of BMC Social Service Excellence Award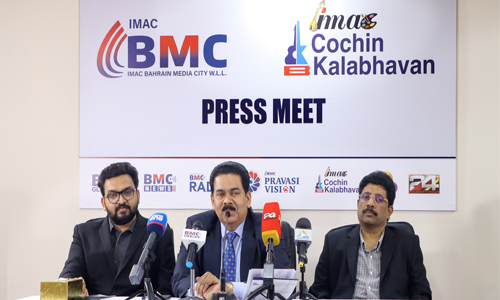 Officials during a press conference