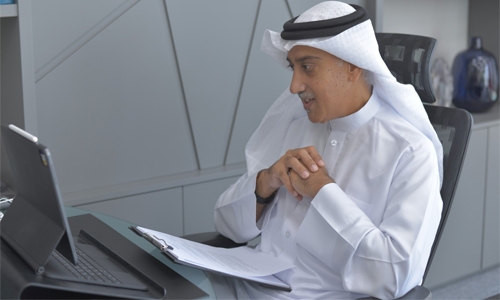 BIPA committed to improving government performance
TDT | Manama
The Daily Tribune – www.newsofbahrain.com
The Bahrain Institute of Public Administration (BIPA) will continue to implement plans to improve government performance in the field of policies, strategies, resource management, change and development of government services.
The assurance was made by BIPA Director-General Dr Raed Mohammed bin Shams during a government media briefing organised by the National Communication Centre in cooperation with the institute on its achievements in 2021.
Through BIPA initiatives, government leaders and employees will be able to improve skills, behaviour and knowledge of learning and training, contribute to the decision-making process by consulting, and find effective solutions through scientific research means, build and develop capacities through evaluation and personal guidance.
They are based on the strategic priority within the government's programme to enhance the effectiveness and efficiency of its performance and in the implementation of Bahrain Vision 2030.
Dr Shams said that BIPA excels this year in the development of administrative work in the Kingdom of Bahrain despite the circumstances imposed by the global spread of the COVID-19 pandemic.
He pointed out that the global health crisis was a motivation for the institute to employ innovation and creativity to continue its mission and reach its strategic objectives, which contributes to advancing the wheel of sustainable development.
Dr Shams stressed that the National Program for the Development of Government Leaders, on which BIPA is based, has had a great impact in upgrading the level of the cadres of Bahraini government institutions.
Through the programme, the institute trained more than 6,900 government employees amid pandemic related to attendance at work premises, its continuity, frequency and productivity, which contributed to the promotion of dozens of trainees to distinguished leadership positions such as agents, managers, consultants and presidents, who had the largest share of promotions.