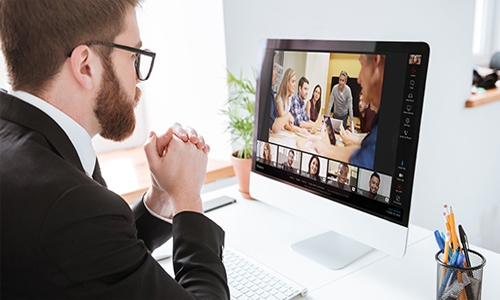 Murder trial: UK Court hears witness testimony from Bahrain via video link
TDT | Manama
The Daily Tribune – www.newsofbahrain.com
A Bahrain national, who is a witness in a murder trial ongoing in the United Kingdom, gave his testimony in the case via video conferencing. The testimony followed approvals by the High Criminal Court, said Head of International Cooperation Section in the Attorney General's Office.
He said the UK judicial authority sought the assistance of Bahrain to hear the statements of the Bahraini citizen via video conferencing. The Bahrain national is a witness in a murder trial of a Gulf national ongoing in Britain. The Office of International Cooperation and the British Embassy supported the process.
The testimony, via video link, was head by the court in the presence of the accused, the Defence and Public Prosecution Authority. "Two people blocked our way with the intent of stealing as I was leaving a restaurant in London with my friend - the victim," he told the court. "One of them stabbed my friend in his chest and continued until he fell," he added.
The witness had also suffered stab wounds while confronting the second aggressor. The remote judicial assistance request came in line with Law No. (7) of 2020, which authorises investigation through broadcast at all stages. It is also in line with the law that authorises modern technology in the collection of verbal evidence.