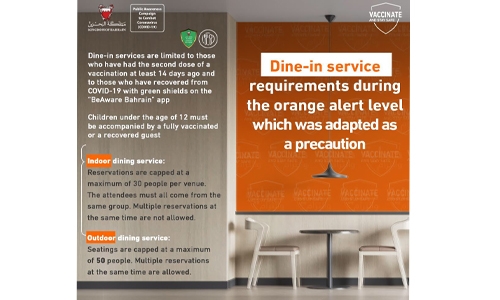 Strictly follow public safety protocols despite decline in new and active cases in Bahrain
TDT | Manama
The Daily Tribune – www.newsofbahrain.com
More than 18 months since the coronavirus (COVID-19) pandemic emerged, the Kingdom of Bahrain's strategy to control its spread appears to be paying off.
In fact, the COVID-19 infections are declining by the day in the Kingdom.
It has also witnessed a significant 97 per cent drop in active cases with the number falling below the 1,000-mark last week.
Despite the positive developments, health authorities are urging the public to follow health guidelines strictly to protect oneself, loved ones and the entire community from the deadly respiratory disease.
They have been constantly making this appeal to citizens and residents in the Kingdom to contain the spread of the virus.
They remind people to not abandon all public health measures just because they have been vaccinated.
Those fundamentals include: wearing face masks, maintaining physical distance, avoiding large crowds, doing more outdoor activities and washing hands frequently.
In addition, the protective effect of a vaccine may take at least one month, if not slightly longer, according to health experts.
This is the reason why one should wear a mask. Properly wearing a mask can help keep one safe.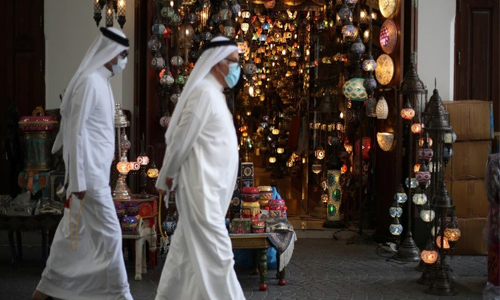 As we've learned throughout this pandemic, the most common way COVID-19 spread is through person-to-person contact.
When an infected person coughs, sneezes, or talks, they produce respiratory droplets that can travel about six feet and can land in the mouths or noses of those nearby.
COVID-19 can also be spread by people who don't know they have the virus since they aren't experiencing any symptoms.
Because of this, health professionals recommend wearing masks or cloth face coverings to help slow the spread of the virus.
In these circumstances, a mask can add an extra layer of protection.
While wearing a mask may not keep you from getting COVID-19, it can help lower the odds. If you're sick, a mask can help keep your germs from infecting others.
If you're healthy, a mask can help keep respiratory droplets from someone who is sick from landing in your nose and mouth. And remember, social distancing and hand washing are still very important safety precautions too that everyone should follow in addition to facial protection.
Studies show that even a distance of three feet significantly decreases the spread of the coronavirus from one person to another.
At six feet, the risk decreases even further, at nine feet even further than that, and so on, particularly in an indoor setting.
Indeed, prescribed protective measures help prevent people from spreading COVID-19, and from being infected themselves.