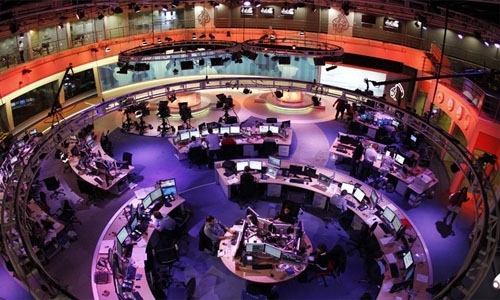 Bahrain rejects Al Jazeera false allegations, Mushaima receives 'best medical services'
TDT | Manama
The Daily Tribune – www.newsofbahrain.com
The Health Ministry has been following up a report by Qatari Al Jazeera Channel on its websites, quoting a report on the Amnesty International website that contains false allegations about the health condition of the inmate Hassan Mushaima.
In this context, the Ministry expresses astonishment at the false information, highlighting that the inmate receives comprehensive healthcare under its supervision and per the recommendations of his concerned doctors. Therefore, he is provided with the best medical services similar to other citizens. The Health Ministry clarifies the following:
First: The health condition of the inmate is followed up regularly, and many medical checkups were carried for him at the Reformation and Rehabilitation Centre through the clinic that works under the supervision of the Health Ministry or outside hospitals. He had 780 medical appointments and checkups.
Second: A recent x-ray indicates that his health condition is stable concerning his previous lymphoma disease (a lymphatic system cancer). There are no symptoms that show the return of the disease. Furthermore, on 22 February 2021, the checkups of a highly competent medical team indicated that he is cancer-free.
Third: The medical appointments were arranged according to his health condition, and he has medical appointments within the coming days.
Fourth: Through the follow-up of his health condition, the Health Ministry asserts that he enjoys his full rights stated in the Reformation and Rehabilitation Law, including the right of health and social welfare.
He receives special care for being among sick and elderly inmates, and all his necessary needs are provided for his health safety and the safety of all inmates.
Fifth: As part of the ongoing medical care for the inmates, he was admitted to a healthcare centre under the supervision of the Health Ministry to follow up on his condition and meet his treatment plan per the instructions of his doctors. He is treated like any other inmate in healthcare and visits per the rules of health centres.
Finally: The Health Ministry places the health of citizens among its top priorities and urges to not publish inaccurate information by seeking information from official sources.