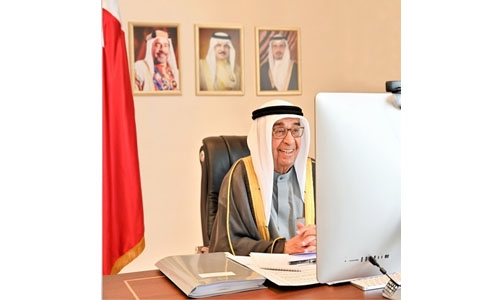 Bahrain Cabinet urges citizens and residents to complete vaccine doses
TDT | Manama
The Daily Tribune – www.newsofbahrain.com
Citizens and residents share the responsibility to ensure all doses, including booster doses, are taken punctually to protect themselves and others from the virus, such as the "Delta" variant.
This was emphasised by the Cabinet during its weekly meeting, held remotely, and chaired by the Deputy Prime Minister, His Highness Shaikh Mohammed bin Mubarak Al Khalifa, yesterday.
The Cabinet hailed the progress of the Kingdom's national vaccination campaign, which has to date administered two million vaccine doses within six months of its launch, protecting 69.4% of the total population with at least one dose. The Cabinet noted that the campaign, which has increased its vaccination capacity recently, is making real progress.
It also commended His Majesty King Hamad bin Isa Al Khalifa's continued appreciation of first responders and their contribution to the success of national mitigation efforts.
In this regard, the Cabinet noted the directives of His Royal Highness Prince Salman bin Hamad Al Khalifa, the Crown Prince and Prime Minister, to grant two additional promotional ranks in the civil service or equivalent for first responders in the Kingdom – a step that recognises their efforts to safeguard the health of all.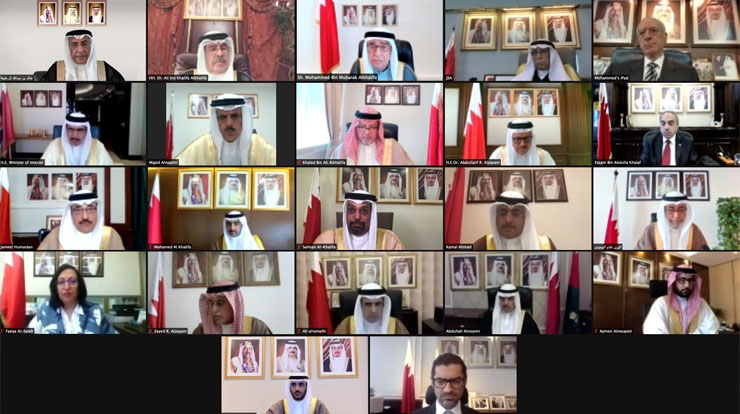 The Cabinet welcomed the outcomes of HRH the Crown Prince and Prime Minister's recent visit to the UK, which included meetings with HRH the Prince of Wales, the Prime Minister and the Secretary of State for Foreign, Commonwealth and Development Affairs, which has furthered bilateral cooperation and has opened new opportunities across various sectors between Bahrain and the UK.
The Cabinet emphasised the importance of continuing to implement sustainable infrastructural and energy projects, in line with the Kingdom's development goals.
It highlighted the Al Dur phase 2 independent water and power plant, which was inaugurated by HRH Prince Salman, adding that the project supports ongoing housing, development and investment initiatives in the Kingdom.
The Cabinet reviewed developments on HRH the Crown Prince and the Prime Minister's directives on the forensic audit report on observations of non-compliance within the Ministry of Education, the Ministry of Works, Municipalities Affairs and Urban Planning and the Ministry of Labour and Social Development.
The observations of non-compliance were referred to the Public Prosecution Service, the General Directorate of Anti-corruption and Economic and Electronic Security, or the Ministerial Committee for Legal and Legislative Affairs, depending on jurisdiction and the nature of the violation. In this respect, the Cabinet highlighted the importance of all parties cooperating with the National Audit Office and implement the recommendations in its report to establish in-work integrity and preserve public funds.